Ignore the Spin: Microsoft's UEFI Programme Still Bricking Laptops
Dr. Roy Schestowitz

2013-02-09 15:12:57 UTC
Modified: 2013-02-09 15:12:57 UTC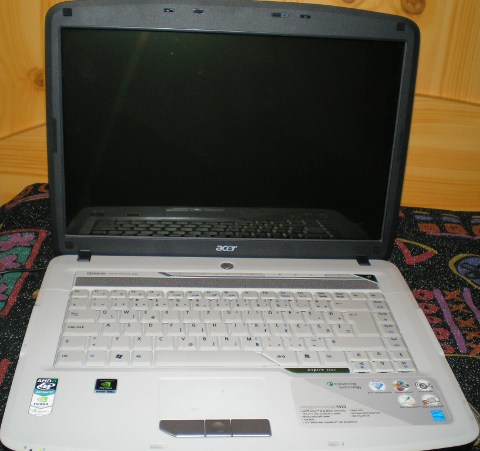 Summary: Microsoft unable to compete amid new wave of form factors and deterrence against Linux installs put in place, with patent baggage too
THE Microsoft booster whom we like to cite for his ridiculous spin is already recognising the undeniable. As he put it in his headline, "Dismal news for Microsoft's mobile efforts: Windows Phone and Windows 8 tablets sales are in the dumper" (yes, indeed).
Microsoft just got hit with a double-whammy: Reports show that Windows Phone market share is in the very low single digits in the U.S. and have declined since the release of Windows Phone 8, and Microsoft's tablet share is scraping the bottom. Will Microsoft eventually be forced to run up the white flag?

The latest figures about Windows Phone share from Comscore are grim. In the quarter ending in December 2012, Microsoft had a 2.9% market share of the smartphone market in the U.S., compared to 53.4% for Android, 36.3% for the iPhone, and 6.4% for Blackberry. More disturbing still is that Microsoft's market share declined from the quarter previous, when it had a 3.6% market share. That means that Microsoft's share of the smartphone market declinced since the release of Windows Phone 8.
Yes, it's
ComScore
again, the
company we've just mentioned
. They're Microsoft-friendly. So the real numbers are probably far worse for Microsoft.
It is clear to us what Microsoft can do now in order to stay relevant. It will resort to dirty tricks and market distortion, as usual. We should
boycott Microsoft Dell
and
not expect it to be a GNU/Linux player anymore
:
Microsoft scared of Linux, hence loans Dell to distribute PCs with Windows



The Redmond based software giant, Microsoft, has a good hold on the market when it comes to computers, both desktops and laptops. But in the post PC market, eh. There are many players in the post PC market who do better than Microsoft. For example, Apple is doing very well in the tablet and smart phone market, and Samsung has become the top dog when it comes to Android based smart phones, but may not be for tablets.
Microsoft is also screwing with Linux booting abilities, as
evidenced by this latest update from Dr. Garrett
:
The recent Linux kernel commits avoid one mechanism by which Samsung laptops can be bricked, but the information we now have indicates that there are other ways of triggering this.
Here is
a report about it
:
Garrett, who was involved in work on UEFI support in the Linux kernel, bases his comments on the information available to him. His comment about other ways of triggering the problem chimes with a report from a reader who, in creating UEFI boot entries, managed to confuse the firmware on his Samsung laptop to the extent that it was no longer possible to access the UEFI setup. When the problem first came to light, Greg Kroah-Hartman, who worked on the samsung-laptop driver, made it clear in a post on Google+ that, in his view, Samsung was the only party in a position to resolve the cause of the problem and that a firmware update was required.
In Garrett's
recent talk about it
he said that
UEFI
is also FAT-encumbered (patents), which makes one wonder. Don't allow anyone to tell you that UEFI is a solved problem.
⬆