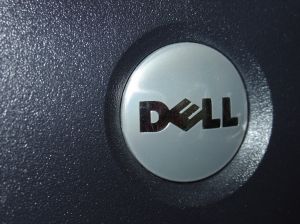 Summary: Linux at Dell is over as it turns into Ballnux
NOW that the "Dell deal is done" and the company can operate more secretly we are less likely than ever before to discover if Dell has indeed paid Microsoft for Linux since their 2007 deal. One thing is for sure though. Microsoft is run by patent thugs who will do as they wish with Microsoft Dell. We wrote about Microsoft's dirty involvement in Dell's affairs in [1, 2, 3, 4] and we included antitrust action-acquired evidence.

"This investment might help Microsoft influence whether Dell adopts Android or not, that is likely the goal behind this," said Parakh who is quoted in this article. Even if Dell sells an Android-powered device, it will be Ballnux (Ballmer-taxed).

Some of the media misreports this whole development, spinning it as Microsoft doing a favour to Dell. Nokia suffered from that spin too; it's akin to euthanasia mindset. Silver Lake is seemingly an alter-ego of Microsoft and an instrument of conquer.

Where are we left with a Dell boycott? Well, many other options exist. HP is not the best, but as one reader put it:


Boycotting HP will be hard because the main alternative, Dell, is getting owned by M$. M$ is investing in Dell both directly and, via Silver Lake Partners, indirectly. That will be enough to reduce Dell's already meager support of Linux. The situation is further complicated in that many institutions and municipalities have agreements that bind them to purchasing only from Dell. That gives M$ a vector through which to spread Vista8 or other dreck.
Microsoft was lobbying secretly with HP papers, leading to action like this new one:
"April demands the negociations between Microsoft and the French Ministry of Defence to be suspended and transparency to be made on this subject."
Over at
europa.eu
,
authorities get increasingly pressured
on this matter: [
via
]
Member of the European Parliament Amelia Andersdotter wants public administrations to consider software freedom as one of the reasons to select new ICT solutions. "Authorities should base their choice at least partially on an ideological framework. What freedoms does the software give to their citizens, enterprises, authorities and schools?"


Watch
Munich's response
:
No Microsoft, open source software really is cheaper, insists Munich



The city of Munich has hit back at Microsoft in a row over whether the city's plan to use open source software is cheaper than using Microsoft's products.

The city is currently migrating 13,000 computers from Windows NT 4 and Microsoft Office 97 to a custom build of Ubuntu and OpenOffice as part of its 'LiMux' project. A further 2,000 computers will stay on Windows but are being switched to OpenOffice. The move began in 2004 and will be completed in the Autumn of this year.

Last year Munich released figures which it said demonstrated the project would save the authority more than €10m by sidestepping the need to licence Windows 7 and newer versions of Microsoft Office, as well as associated hardware upgrades.
Even a Microsoft booster
wrote about it
:
A report compiled by Microsoft and HP purports to demonstrate that the Munich city government's well-publicized switch to Linux from Windows actually cost more money than it saved has come in for a fresh round of criticism, this time from the city itself. According to a report from The H Online, city officials in Munich have said that the study makes some false assumptions to arrive at the conclusion that the Linux transition cost nearly $82 million, while the equivalent OS and productivity upgrades in a purely Microsoft environment would have cost just under $23 million.
HP has done many bad things to Linux, as we covered for years, but it also did good things and it is not owned by Microsoft like Dell and
Facebook
are.
Going back to the Dell deal, here is
some
shallow
coverage
as opposed to analysis.
A Microsoft booster at the
Gates-funded Seattle press
reminds us that Gates is still getting much richer
because of his antitrust abuses (he is the main stakeholder in Microsoft), but little is said in
the financial press
about Michael and Bill with their shared history. To quote:
NEW YORK (TheStreet) -- After weeks of rumors and speculation, Dell (DELL) said founder and CEO Michael Dell and Silver Lake Partners are acquiring the company in a $24.4 billion deal.
So Michael is happy enough to become
Bill's vassal
. This isn't another Yang, it is self-inflicted. Microsoft failed to transform into a hardware company amid its failures with the cash cows [
1
,
2
,
3
,
4
,
5
,
6
], so it tries buying some failed or failing hardware companies without paying the full price. It's another
Nokia
in essence. Some pointed this out. Even the Microsoft booster compares it to Nokia in
her post
.
At IDG, GNU/Linux and OLPC proponent Agam Shah
warns about Microsoft's plot to impede GNU/Linux at Dell
:
Microsoft may be seeking protection from Linux with Dell loan



Microsoft's $2 billion loan to Dell is a sign that the software maker wants to influence hardware designs in a post-PC world while protecting itself from the growing influence of Linux-based operating systems in mobile devices and servers, according to analysts.
Microsoft did this before (see earlier links), but IDG's Microsoft booster
labels it "just a conspiracy theory"
:
Did a fear of Linux spark Microsoft's investment in Dell?



[...]

There's likely some truth to that, although not nearly as much as some people will have you believe. One reason is that it's likely that the new Dell will be moving away from a reliance on selling PCs, and more towards selling services and consulting. Selling PCs is a cut-throat business, with razor-thin margins; selling services and consulting is far more lucrative. That's almost certainly the direction Dell will be heading, although it will likely still build hardware.
This response was alluded to by Sam Dean, who asks, "
What Role Does Linux Play in Microsoft's End of the Dell Deal?
"
As we've noted many times, Dell has consistently delivered more types of systems pre-loaded with Linux than other major PC hardware makers. The company currently offers Linux servers and an XPS 13 laptop with an Ubuntu OS aimed at developers.

It is unlikely, though, that in its deal with Microsoft, Dell agreed to be shackled in terms of what operating systems it can pre-load on its systems. If Microsoft does exert any pressure on Dell regarding Linux, what would matter most to the company would be servers, where Linux is a phenomenon
Regardless, Dell would probably tax Linux claiming patent violations, so avoid Dell. The company is finished, just like Nokia.
Microsoft's mole Elop wants to also embrace
Vista 8
according to the Microsoft booster (headline is "Nokia looking into tablets with eye on Windows 8"), so we see suicidal tendencies in companies abducted by Microsoft.
This won't work for Microsoft because just as it tried taking over Yahoo! in order to stay relevant on the Web/search (losing focus in the process) there are unintended consequences, such as alienating companies in the hardware sector. Microsoft, while failing with its own hardware almost every time, thinks that Dell or Nokia can somehow change that? Two negatives don't make a positive if added, only if multiplied.
Just as we and many others decided to
boycott Nokia
, many will decide to boycott Microsoft Dell. This will be an
"epic fail"
as the following commenter put it:
What's the worst that can happen?

MS virtually buys Nokia via it's own ex-exec, Elop. The other mobile OEM's flock to Android.

Now MS is taking some control over DELL. The other desktop OEM's will now flock to Google ChromeOS on the low end, and they will even consider making Linux distros or using existing Linux distro's on their desktops - and actually market these - in effect disobeying Microsoft's current remit that they are not allowed to. (Lest discounts be revoked). With Google as a BFF, though, those OEM's might see an alternative way to make money from the desktop. And then they might call Microsoft's BLUFF.

Windows market share is already falling and with ChromeOS moving into the desktop market, including in schools and business, then this decline will continue, very much like the decline of IE that gradually faded from over 90% share to 20% share of the browser market (and still sinking).

OEM's are already alienated by the Surface In Retail games MS is playing.

In short, this move by MS to control DELL is going to create a blood bath as bloody as the bloodbath in the mobile market. And, if you remember, MS was slain in that war.

MICROSOFT BUSINESS FAIL.

As Eadon has long predicted here, Microsoft will collapse surprisingly quickly.
Also see
Poson's take
and VAR Guy's take
here
:
First, let's look at the potential upside. A closer Dell-Microsoft relationship could give partners more innovative and more scalable devices across the board — though other PC and server makers could be irked.

On the potential downside, multiple reports suggest Microsoft may demand Dell make certain commitments to Windows 8 and future upgrades. The VAR Guy has already stated that Dell's relationships with the open source community — where names like Red Hat, SUSE and OpenStack come to mind — could become strained.

Still, the real story here likely involves a longer-term business transformation. Michael Dell has been marching into alternative markets like storage, networking, IT systems management and enterprise software. The company continues to sell millions of PCs, but Michael Dell realizes the long-term path to growth must somehow come from outside the PC market.
Ignore
media spin
like this
and remember how hard Microsoft worked to derail Linux at Dell. The news from Dell is bad news no matter how one tries to spin it. The best we can do now is let Microsoft Dell rot.
⬆
"We should whack them [Dell over GNU/Linux dealings], we should make sure they understand our value."