Kim Dotcom (Schmitz) gets smeared even when he does the right thing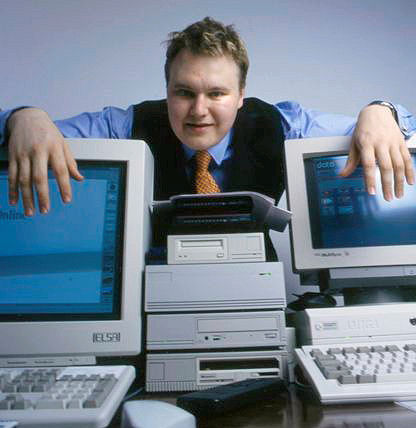 Image by Andreas Bohnenstengel
Summary: Analysis of a sceptical kind of corporate press coverage regarding software patents in the US; great examples of how Microsoft- and Gates-funded press outlets tend to get it all wrong on the facts, smearing digital freedom fighters
Ugly distortion by patent lawyers
The CAFC recently tabled an equivocal decision [1, 2] which will probably, based on reasonably wide consensus, be escalated to the SCOTUS and perhaps end software patents in the US once and for all. Sites of lawyers strongly deny that CAFC had an effect on patent policy and practice (legal sites and Gene Quinn's arrogant blog deny it strongly), but it is important to them only because in the USPTO about 20% of the patents granted now are on software, hence a lot of their income. Over at Slashdot, the headline says Judges Debate Patents and If New Software Makes a Computer a "New Machine" and Tiller is cited for his take on the subject. One patent lawyers' site had a response which is quite inflammatory, akin to flaming by IAM 'magazine' (mostly an offensive, agenda-filled blog these days).
"Calling today's The Guardian "guardian" is like calling Fox News "news" and History Channel "history"."So where are we now? Well, it depends on who you ask really, but the problem is that 90% or more of those who analyse this decision are lawyers. They are in this business. It's like asking the CIA if terrorism is defeated and over. They have vested interests (budget).


Press gets even uglier
Watch
this report
about Kim Dotom (a German who lives in New Zealand, having dodged the rogue and corrupting influence of Hollywood
et al.
) and patents being taken out of context by Britain's
worst paper
, which uses tweet gossip to
discredit Dotcom
(the whole 'news' is "let's analyse some tweets"). Truthfully, "the attention has been selective," adds
iophk
. "The Guardian also dusted off Microsoft Jack and trotted him out."
Well, so much for 'retirement' (
he can't help returning to prop Microsoft up
when it's failing to receive positive coverage).
iophk
shows us Jack "Shilling a dead device that's not quite a tablet nor quite a netbook but an unholy mix of the worst of both" (here is Jack's
latest Microsoft advert
).
The Guardian
is appealing to Microsoft boosters ("fans") and
high-fiving antisemites
, still. Calling today's The Guardian "guardian" is like calling Fox News "news" and History Channel "history".
The Guardian
, unsurprisingly, is plutocrats-funded (e.g. Bill Gates-funded, hitherto undisclosed amount) agenda. Even if Dotcom gave a patent to Google or Twitter, they would not be able to use it aggressively (more on the reasons in the next post), so why smear the freedom fighter? Guardian is no guardian. Not ours anyway, maybe Microsoft's.
"CNET has Microsoft PR/lobbying built right into it."It should be added that the Paul Allen-funded (Allen is a patent troll now) tabloid of CBS, the lousy and amateur CNET (long history of failed and fake* reporting), completely distorted what he had said and also ignored the patent policy of Google and Twitter. We will cover this in the next post; in short, they can only ever use patents defensively.

AFP, a lesser lousy reporting rag, cannot even tell the difference between copyrights and patents, so it chooses to demonise and incite people against Dotcom. It was actually the Russian press that got the news right. It's sad when Kremlin-funded press does better than Western tabloids which call themselves "news". ⬆ ____ *CNET has Microsoft PR/lobbying built right into it. Watch, for instance, how Mary Jo Foley advertises potentially-illegal Microsoft tying in CNET today.