Stasi's best friend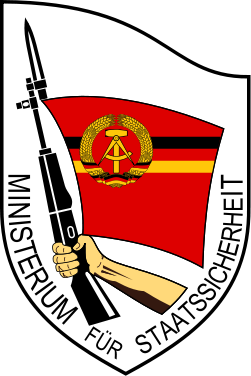 Summary: How Xbox One can help the NSA spy not only on Americans but everyone who drinks Kool-Aid like Skype or Xbox
In social media, as well as in daily links in Techrights, I research and write a lot about the NSA, which I consider to be not much better than the Stasi (although the NSA is shrouded in more secrecy, impeded only by whistleblowers like Drake and Binney who challenge plausible deniability). Being German, this strikes a nerve in me.
As part of a point we made in 2011, Skype definitely can be used and
is already being used for surveillance
(it's a fact confirmed by Microsoft). One American blogger
wrote some days ago
that "we must... assume this could happen to them too. In other words, when you're using Skype, figure you're on a party line. Better yet, figure everything you do is being routed through the U.S. Department of Homeland Security."
"Privacy laws in the US and the EU are very different. Microsoft can spin its spying as merely obeying the law."Skype is spyware since an American company bought it. Privacy laws in the US and the EU are very different. Microsoft can spin its spying as merely obeying the law. As for Xbox spying, there are Microsoft patents on it, as covered before. Watching the people in the living room without their knowledge or consent is possible. Don't expect Microsoft with its horrible privacy policies to surprise us for the better.

XBox is a spy on your living room, with a camera too, and "Xbox One is designed to be "always on"; even when you turn it off," says this new article about Xbox One. It also says: "The other major privacy concern here is hacking. If someone manages to figure out how to get through Microsoft's security, they could theoretically have a live, 3D video feed of every Xbox One owner at all times. Then again, we already live with and manage this kind of concern for our laptops, our tablets, and our smartphones. Why should our game consoles be any different, right?"

Given that Microsoft spies on Skype, it is not unrealistic or far-fetched to suggest Kinect too is or will be used for spying, especially when a warrant it received (the NSA allegedly stores data at the chokepoints, overriding the need for warrants or any paper trail). Microsoft has been doing with secret services what IBM did in World War II in exchange for money and power, helping to track dissidents (or ethnic groups) on the kill list.

Before accusing yours truly of stretching the analogy, be sure to read through the NDAA (especially internment camps legitimisation) and learn about drone strikes, which can legally target Americans and have already killed at least 4 Americans. These were recently named by US Attorney General, who shrugs off the killing of at least three innocent ones because they were Arabs. ⬆