Working for the b0rg more effectively through another company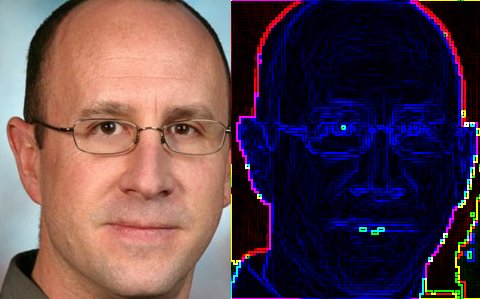 Summary: Bill Hilf is joining several other Microsoft executives who now occupy key positions inside HP; the ugly details behind Elop's entryism begin to lay bear
HP, a massive company in the desktops and servers sectors (and back doors facilitator [1, 2]), has already had some Microsoft executives occupy key positions in recent years (Ozzie is a recent example). Remember this when HP is rationalising FOSS-hostile decisions inside the company. HP recently collaborated in Microsoft's anti-GNU/Linux FUD [1, 2] and based on this reported it hired Microsoft's anti-Linux and pro-patents, fear-mongering bully Bill Hilf [1, 2]. The conflict of interest is clear because this man pushed hard for Windows on servers and patent tax on GNU/Linux servers. Several years ago he was probably the most hated guy (alongside Ballmer) to have come from Microsoft, as viewed by the GNU/Linux community.
We really ought to learn from experience the threat of Microsoft moles and entryism.
"San Francisco investment firm takes more active role as CEO Steve Ballmer plans retirement," says
this report
. But as one of our readers put it, "who is behind ValueAct Capital?" Gates-funded sites (with Microsoft spyware on page)
say "Microsoft averts proxy battle"
and Microsoft friends like Dina Bass
call ValueAct an "activist"
. The timing
was interesting
: "Redmond announced the "cooperation agreement" in the late hours of Friday afternoon in San Francisco before the Labor Day three day weekend, which is an ideal time to bury news."
Let's also recall the case of
Nokia
, where Elop's involvement now
starts to smell like fraud
.
Nokia Admits Giving Misleading Information About Elop's Compensation



Nokia's board of directors seems caught in a tragicomedy of epic proportions. The latest twist is Finland's largest newspaper claiming that Nokia made a false statement about CEO's bonus package last Friday. Pressed by Finnish and international media last week, chairman Siilasmaa had claimed then that the bonus structure of Stephen Elop's contract in 2010 was "essentially the same" as the one the previous CEO had received. But the largest daily of the country, "Helsingin Sanomat", decided to dig into SEC filings to investigate the matter. By early Tuesday morning, the newspaper had uncovered evidence that Nokia's board had made fundamental changes in Elop's contract compared to his predecessors.
Check out
this other article about Elop
, who wants to be compensated having totally destroyed Nokia. To quote an English version: "According to the early Wednesday morning edition of Finland's biggest newspaper Helsingin Sanomat, Nokia has pleaded with former CEO Stephen Elop to accept a smaller bonus in order to silence the roar of disapproval and protest now roiling Finland. Drama in Nokia's home country escalated on Tuesday as it was revealed that Risto Siilasmaa, Nokiia's chairman of the board, had misrepresented facts last weeks when he claimed that Elop's bonus arrangements were similar to those of previous chief executives. Nokia was forced to admit on Tuesday morning that Elop had in fact received a contract that seemed to have been designed to guarantee a quick $25 million pay-off if Elop was able to sell the handset unit. According to Helsingin Sanomat, Nokia is now scrambling to contain the public relations damage the ongoing drama is causing. Asking Elop to accept a smaller bonus might silence some of the critics — on Tuesday, the head of Finland's Equity Investor Association called Siilasmaa's mistaken claims about Elop's bonus package "unforgivable.""
Elop should be sued for more than $25 million. He pretended to serve Nokia, but in reality he was a Microsoft investor, whose house remains near Microsoft and whose only goal is to feed Nokia to Microsoft and feed patent trolls who pose a threat to Android/Linux. There should be prosecution here, not compensation. If anyone deserves compensation here, it's Nokia's shareholders. Elop should personally compensate them. He was Ballmer's henchman.
⬆