GNU/Linux is rapidly gaining, partly because of Microsoft's mistakes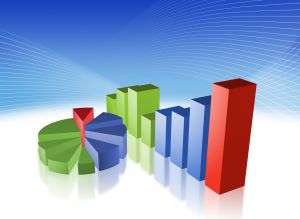 Summary: Reports about new Microsoft-funded propaganda are easily serving as yet more proof that Windows and other Microsoft software ought to be abandoned
EVERY YEAR we are told the same lies. The propaganda is coordinated by Microsoft-funded entities like IDC and the Business Software Alliance (BSA). We tackled this propaganda year after year, also noting that IDG (the parent of IDC) helps disseminate the propaganda in the corporate press. It's disgusting and it really ought to stop. It's like the classic routine of rogue think tanks.
Glyn Moody has done a good job tackling the propaganda in two blogs. One of them
was his Open Enterprise blog (ironically hosted by IDG)
, where he wrote: "As those make clear, we are talking here about Windows malware, found on purchased PCs, Web sites, in P2P downloads and CDs bought on the street. Moreover, it's evident the infected software is proprietary, paid-for software. Why do we know that? Well, for the simple reason that nobody pirates open source software, because it's always free of charge, by definition. So Microsoft's report is about closed-source code, running on Windows.
"This means that IDC/Microsoft's disturbingly high figure of $500 billion for 2014 is not so much the projected worldwide cost for enterprises of using pirated software, as the cost of running non-free programs on Windows. Most of that $500 billion could be saved - pretty much at a stroke - simply by switching to free software. "
Glyn Moody also wrote about it in
TechDirt
(very large audience), under the headline
"Microsoft-Sponsored Study Says Problems Caused By Using Windows Software Will Cost Businesses $500 Billion In 2014"
(similar to the other headline he chose). To quote his arguments: "Although the report doesn't say so explicitly, we are clearly dealing with Windows systems here -- computers are referred to throughout as "PCs," never as Macs, and some of the malware is named as "Win32/Enosch.A, Win32/Sality.AT, Win32/Pramro.F," which attack Windows systems exclusively. We can also be pretty sure that none of the infected programs was open source. Why? Because pirating software that is already freely available makes no sense -- and is certainly unlikely to be as profitable as offering black market versions of costly closed-source programs.
"Putting this information together -- in order to "Get The Facts" as Microsoft always liked to say -- we arrive at the interesting conclusion that the use of commercial closed-source programs running on Microsoft Windows will cost businesses around $500 billion in 2014 alone because of the wasted time, lost data and reputational damage that will result from associated malware infections."
Moody did a good job breaking down the arguments, so we need not do this again (we do this every year). Instead, let's look at the situation Microsoft is in.
Yesterday and the day before that we wrote about the
rise of Chromebooks
, which led to a massive
campaign of FUD
and
AstroTurfing from Microsoft
. It's always the same. Moody links to
this article from the British press
[
via
], stating that "London Council Dumping Windows For Chromebooks To Save €£400,000" (this was later covered in [1]). There's no denying the fact that Vista 8 is driving many enterprises away from Windows and
Vista 8.1 won't change much
, based on SJVN's analysis that says: "By this time next year we'll know if Microsoft has managed to reclaim its users' and vendors' mind-share, or if we really are seeing the end of the PC computing market in favor of a mobile, cloud-based computing paradigm."
A state with 70 million people is now moving to GNU/Linux [2], so it's rather clear where we're heading. "Microsoft finally admits defeat," says a Microsoft-friendly site [3] regarding the future Windows 8 update and based on numerous reports, Microsoft now drops the price of Windows to 0
for some device types
[4]. "Apple already made the move to free-of-charge operating systems," explains iophk. "Between that and FOSS, the OS has become a commodity. This is good, without charging, Microsoft cannot give kickbacks or similar financial incentives, at least not for much longer."
You really know that Microsoft is deep in trouble when even its peripheral PR, such as Microsoft Peter [5], projects worry about the number of XP users (people who still use a version of Windows from 2001). Rupert Murdoch's WSJ quotes US figures and says [6] that "[a]bout 95% of the 211,000 ATMs owned by financial institutions, run some version of XP. But some of those machines run on a unique version Microsoft will support until 2016, according to a Department of Homeland Security memo sent in March. Independent companies, such as gas stations, own another 210,000."
Many of them will move to Linux. Even Rupert Murdoch's company, despite being anti-Google,
is dumping Microsoft for Google
. Interesting times.
⬆
Related/contextual items from the news
:




Microsoft has more reasons to worry about Linux. After reports that an Indian state switched from Windows XP to Linux, now a UK-based organization is ditching Windows and going for Linux-based Chromebooks. The London Borough of Barking and Dagenham is going the open source way as it shifts away from Windows XP desktops in favor of 2,000 Samsung 303Cs Chromebooks for employees and 300 Chromeboxes for reception desks and shared work areas across the borough.





The Indian State of Tamil Nadu will solve its Windows XP problem by adopting Linux.

Tamil Nadu is home to over 70 million people and its capital city is Chennai, a hub for India's business process outsourcing industry second only to Bangalore.