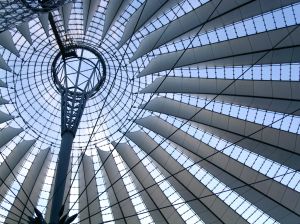 Summary: Contact details for national delegations to whom complaints can and should be made regarding irregularities and bad behaviour at the European Patent Office (EPO)
DAYS ago we covered some of the latest abuses at the EPO, which is no stranger to scandals. The EPO is hardly accountable, it eliminated oversight, and it is wasting billions of euros of taxpayers' money all across Europe in order to protect corporations (at taxpayers' expense) using patents, including patents of rogue, wide scope, potentially software patents and monopolies on genetics/life too.
To reduce oversight even further the EPO has made it harder to lodge complaints from the public. "There used to be e-mail addresses for the national delegations on the AC website," tells us a source, "but Battistelli disabled these last year due to alleged "abuse" (i.e. he basically wanted to prevent members of the public from directly contacting their delegations)."
Thanks to some digging, today we can provide a list of E-mail addresses for the heads of delegation, for those among our readers who are interested in lodging a complaint electronically. We are also trying to compile a list of the competent Ministries, but this is hard to keep up to date as it is subjected to changes whenever there is an election. We will give some addresses at the bottom. These hardly change over time.
In case our regular readers or anybody else might be interested in complaining, here is a list of E-mail addresses for EPO Administrative Council members and their deputies (from the national IPOs). We also include a list with information about the Ministries that supervise the national IPOs. This listing is not complete, but it has details of the Ministries for about 18 of the more significant EPO member states (total member states around 38 at the last count). This information is in the public domain so we are free to distribute it.
There used to be email addresses for the AC delegations provided on the official EPO website but Battistelli had these removed allegedly due to "abuse". Let's not Battistelli to get away with even more of his abuses. According to our sources of information, people had been using these addresses to send in submissions about
the controversial if not corrupt Topić
, so it could be that Battistelli wanted to put a stop to that.
---
LIST OF EMAIL ADDRESSES FOR ADMINISTRATIVE COUNCIL DELEGATES (& DEPUTIES) FROM NATIONAL INTELLECTUAL PROPERTY OFFICES OF EPO CONTRACTING STATES
STATUS
: 14 September 2014
Official website of the EPO's Administrative Council:
http://www.epo.org/about-us/organisation/administrative-council/representatives.html
See also: http://www.wipo.int/directory/en/urls.jsp
ALBANIA
: elvin.lako@dppm.gov.al
elvanda.mece@dppm.gov.al
mailinf@dppm.gov.al
AUSTRIA
: friedrich.roedler@patentamt.at
andrea.scheichl@patentamt.at
info@patentamt.at
BELGIUM
: jerome.debrulle@economie.fgov.be
geoffrey.bailleux@mineco.fgov.be
BULGARIA
: vbabaleva@bpo.bg
tnaydenova@bpo.bg
bpo@bpo.bg
CROATIA
: ljiljana.kuterovac@dziv.hr
CYPRUS
: skokkinos@drcor.mcit.gov.cy
eeleftheriou@drcor.mcit.gov.cy
CZECH REPUBLIC
: jkratochvil@upv.cz
skopecka@upv.cz
posta@upv.cz
DENMARK
: jko@dkpto.dk
arj@dkpto.dk
mlr@dkpto.dk
knj@dkpto.dk
pbp@dkpto.dk
pvs@dkpto.dk
ESTONIA
: Matti.Paets@epa.ee
Margus.Viher@epa.ee
FINLAND
: rauni.hagman@prh.fi
jorma.hanski@prh.fi
FRANCE
: ylapierre@inpi.fr
fclaireau@inpi.fr
contact@inpi.fr
GERMANY
: ernst-ch@bmj.bund.de
info@dpma.de
GREECE
: ssta@obi.gr
kmar@obi.gr
info@obi.gr
HUNGARY
: miklos.bendzsel@hipo.gov.hu
mihaly.ficsor@hipo.gov.hu
elnokseg@hipo.gov.hu
ICELAND
: borghildur@els.is
elfa@els.is
IRELAND
: gerard.barrett@patentsoffice.ie
ITALY
: mauro.masi@consap.it
loredana.gulino@mise.gov.it
LATVIA
: guntis.ramans@lrpv.gov.lv
sandris.laganovskis@lrpv.gov.lv
valde@lrpv.lv
LIECHTENSTEIN
: Sabine.Monauni@llv.li
Esther.Schindler@llv.li
ute.hammermann@avw.llv.li
info@avw.llv.li
LITHUANIA
: rimvydas.naujokas@vpb.gov.lt
zilvinas.danys@vpb.gov.lt
LUXEMBOURG
: lex.kaufhold@eco.etat.lu
claude.sahl@eco.etat.lu
MACEDONIA
: safet.emruli@ippo.gov.mk
irenaj@ippo.gov.mk
MALTA
: godwin.warr@gov.mt
michelle.bonello@gov.mt
MONACO
: ekheng@gouv.mc
expansion@gouv.mc
mcpi@gouv.mc
NETHERLANDS
: derk-jan.degroot@agentschapnl.nl
p.h.m.vanbeukering@minez.nl
NORWAY
: pfo@patentstyret.no
jsa@patentstyret.no
POLAND
: aadamczak@uprp.pl
ematysiak@uprp.pl
glachowicz@uprp.pl
PORTUGAL
: leonor.trindade@inpi.pt
marco.dinis@inpi.pt
ROMANIA
: ionel.muscalu@osim.ro
alexandru.strenc@osim.ro
office@osim.ro
SAN MARINO
: silvia.rossi.ubm@pa.sm
b.cinquantini@ngpatent.it
SERBIA
: btotic@zis.gov.rs
bbilenkati@zis.gov.rs
zis@zis.gov.rs
SLOVAKIA
: lubos.knoth@indprop.gov.sk
lukrecia.marcokova@indprop.gov.sk
urad@indprop.gov.sk
SLOVENIA
: Vesna.StankovicJuricic@uil-sipo.si
Ales.orazem@uil-sipo.si
h.zalaznik@uil-sipo.si
sipo@uil-sipo.si
SPAIN
: patricia.garcia-escudero@oepm.es
pedro.cartagena@oepm.es
SWEDEN
: susanne.sivborg@prv.se
per.holmstrand@prv.se
SWITZERLAND
: roland.grossenbacher@ipi.ch
christian.bock@metas.ch
info@ipi.ch
TURKEY
: habip.asan@turkpatent.gov.tr
akocer@turkpatent.gov.tr
info@turkpatent.gov.tr
U.K.
: john.alty@ipo.gov.uk
sean.dennehey@ipo.gov.uk
---
Just for information, the last quarterly meeting of the EPO's Administrative Council (AC)
was scheduled to take place on the 15th October in Munich and the next one is scheduled to take place in December, also in Munich
. This means that the more publicity that this stuff attracts in advance of that latter meeting, the more political pressure will be on the AC to react. To date it seems that they have decided to ignore the matter and make no public statement, probably in the hope that the problem would go away of its own accord. Here is the
full list
[PDF]
of contacts again, with additional details:
---
COMPETENT MINISTRIES FOR NATIONAL INTELLECTUAL PROPERTY OFFICES OF SELECTED EPO CONTRACTING STATES
STATUS
: 14 September 2014
For other states refer to: http://www.wipo.int/directory/en/
BENELUX
[Order of details:]
State Patent Office Competent Ministry Current Minister Email contact
Belgium
L'Office belge de la Propriété intellectuelle (OPRI) SPF Economie, P.M.E., Classes moyennes et Energie City Atrium C Rue du Progrès, 50 B-1210 Brussels, BELGIUM Ms. Sabine Laruelle http://www.laruelle.belgium.be/fr/equipe-et-contact http://www.sabinelaruelle.be/homepage info@laruelle.fgov.be
Netherlands
NL Octrooicentrum Ministerie van Economische Zaken Bezuidenhoutseweg 73 postbus 20401 NL- 2500 EK, Den Haag NEDERLANDS Mr. Henk Kamp http://www.rijksoverheid.nl/regering/bewindspersonen/henk-kamp
Assistant: b.becker@minez.nl Spokespersons: b.visser@minez.nl P.vanStrien@minez.nl t.d.vanes@minez.nl
Luxembourg
Office de la propriété intellectuelle Ministère de l'Economie et du Commerce extérieur 19-21, boulevard Royal L-2914 Luxembourg LUXEMBOURG Mr. Etienne Schneider http://www.eco.public.lu/ministere/ministre/index.html
etienne.schneider@eco.etat.lu minister@eco.etat.lu Secretary: catherine.lammar@eco.etat.lu
UK
Intellectual Property Office Department for Business Innovation & Skills 1 Victoria Street London SW1H 0ET UNITED KINGDOM Dr. Vince Cable https://www.gov.uk/government/people/vince-cable
enquiries@bis.gsi.gov.uk cablev@parliament.uk
Ireland
Irish Patents Office Department of Jobs, Enterprise and Innovation, 23 Kildare Street, Dublin 2 IRELAND Mr. Richard Bruton http://www.djei.ie/corporate/ministersoffice/richardbruton.htm minister@djei.ie
France
Institut National de la Propriété Industrielle (INPI) Ministère de l'Économie, des Finances et du Commerce extérieur 139, rue de Bercy F-75572 Paris Cedex 12 FRANCE Mr. Emmanuel Macron http://www.economie.gouv.fr/le-ministere/emmanuel-macron
Italy
Ufficio Italiano Brevetti e Marchi (UIBM) Ministero dello Sviluppo Economico Uffici del Ministro Via Veneto 33 IT-00187 Roma ITALIA Ms. Federica Guidi http://www.sviluppoeconomico.gov.it/index.php?option=com_content&view=article&idmenu=3315 segreteria.ministro@mise.gov.it
Spain
Oficina Española de Patentes y Marcas (OEPM) Ministerio de Industria, Energía y Turismo P€º de la Castellana 160. ES-28046 Madrid ESPAÑA Dr. José Manuel Soria López http://www.minetur.gob.es/es-ES/Ministro/Biografia/Paginas/CV_Ministro.aspx secretaria.ministro@mityc.es
Germany
Deutsches Marken- und Patentamt (DPMA) Bundesministerium der Justiz (BMJ) Mohrenstraße 37 D-10117 Berlin DEUTSCHLAND Mr. Heiko Maas http://www.bmjv.de/DE/Ministerium/Hausleitung/Minister/_node.html mail@heiko-maas.de poststelle@bmj.bund.de
Switzerland
Eidgenössisches Institut für Geistiges Eigentum Eidgenössischen Justiz- und Polizeidepartement (EJPD) Bundeshaus West CH-3003 Bern SCHWEIZ Ms. Simonetta Sommaruga http://www.ejpd.admin.ch/ejpd/de/home/ueber-uns/dv.html simonetta.sommaruga@gs-ejpd.admin.ch simonetta.sommaruga@parl.ch
Liechtenstein
Eidgenössisches Institut für Geistiges Eigentum Ministerium für Inneres, Justiz und Wirtschaft Postfach 684 9490 Vaduz LIECHTENSTEIN Dr. Thomas Zwiefelhofer http://www.regierung.li/ministerien/wirtschaft/mitarbeitende-kontakt/ thomas@zwiefelhofer.net Assistant: Simon.Biedermann@regierung.li
Austria
Österreichisches Patentamt Bundesministerium für Verkehr, Innovation und Technologie (BMVIT) Radetzkystraße 2 A-1030 Wien ÖSTERREICH Mr. Alois Stöger http://www.bmvit.gv.at/ alois.stoeger@spoe.at
Hungary
Hungarian Intellectual Property Office Ministry of Public Administration and Justice Kossuth Lajos tér 2-4. HU-1055 Budapest HUNGARY Dr. Tibor Navracsics http://www.kormany.hu/en/ministry-of-public-administration-and-justice/the-minister info@kim.gov.hu intcomm@me.gov.hu
Denmark
Danish Patent and Trademark Office (DKPTO) Ministry for Business and Growth Slotsholmsgade 10-12 DK-1216 København K DENMARK Mr. Henrik Sass Larsen http://www.evm.dk/english/the-minister evm@evm.dk Press Secretary smn@evm.dk
Sweden
Swedish Patent and Registration Office Ministry of Justice Rosenbad 4 SE-103 33 Stockholm SWEDEN Ms. Beatrice Ask http://www.government.se/sb/d/7567 beatrice.ask@gov.se Justitiedepartementet.registrator@regeringskansliet.se
Finland
National Board of Patents and Registration of Finland (NBPR) Ministry of Employment and the Economy P.O. Box 32 FI-00023 GOVERNMENT FINLAND Mr. Jan Vapaavuori Minister of Economic Affairs http://www.tem.fi/index.phtml?l=en&s=2297 jan.vapaavuori@tem.fi Secretary: jonna.sjogren@tem.fi
Norway
The Norwegian Industrial Property Office (NIPO) Ministry of Trade and Industry P.O.Box 8114 Dep., N-0030 Oslo NORWAY Monica Mæland, Minister of Trade and Industry http://www.regjeringen.no/en/dep/nfd/about-the-ministry/minister-of-trade-and-industry-monica-ma.html?id=742948 postmottak@nfd.dep.no
Iceland
Icelandic Patent Office Ministry of Industries and Innovation Skulagotu 4 150 Reykjavík Iceland Ragnheiður Elín Árnadóttir Minister of Industry and Commerce http://eng.atvinnuvegaraduneyti.is/ministers/nr/6748 rea@althingi.is postur@anr.is
---
To our dear European readers: If you have not been following our 2-month, 9-part series to date, now is a good time to familiarise yourself with it and issue an E-mail/letter to your local representatives. They ought to be informed of what goes on inside the secretive EPO. They can react to it and rectify matters.
⬆