Not Only is Vista 10 Not Free, It is Getting More Expensive, According to the Taiwanese Press
Dr. Roy Schestowitz

2015-06-24 14:17:49 UTC
Modified: 2015-06-24 14:17:49 UTC
Microsoft is hiding the price tag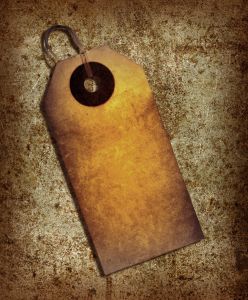 Summary: More proof that Microsoft charges quite a lot for Vista 10 (at OEM level), despite the perpetual deception about costs
"NOT FREE" is the only way to describe Vista 10, despite repeated lies from Microsoft and its boosters [1, 2, 3, 4, 5, 6, 7]. Vista 10 not just nonfree (proprietary) but also not free (non-gratis) and exceedingly expensive. There is no other way to put it.
We gradually see (or start seeing) Vista 10 puff pieces that promise us everything and make this yet-unreleased piece of software sound like the best thing to ever reach planet Earth. We caution our readers and ask them to remember that
Microsoft bribes bloggers, journalists, etc. who review the latest Windows before anyone else gains access to it
. In addition, we saw Microsoft shamefully blacklist 'unwanted' voices, then ask the media to claim that reviews (bribed for at approximately $1000 a pop) are largely positive. It's intended to shape consensus before the release. It's trend-setting by gross manipulation.
Regarding the cost of Vista 10 (hidden in OEM contracts, under NDA), now we have
a clue
. According to the media in Taiwan, "Microsoft has been talking to notebook brand vendors about the licensing of Windows 10 recently and is planning to charge extra fees for notebook models with high-end hardware such as Core i7 processors or Full HD display."
So Microsoft is quietly raising the price of Windows. There's nothing "free" about it. "Expect GNU/Linux to have a really great year,"
writes Robert Pogson
. Microsoft hopes to bamboozle people into the false belief that Windows and GNU/Linux are the same price. It's all about perception, even if by repeatedly lying.
⬆
"There's no company called Linux, there's barely a Linux road map. Yet Linux sort of springs organically from the earth. And it had, you know, the characteristics of communism that people love so very, very much about it. That is, it's free."
--Steve Ballmer