The military-grade attack on staff unions at the EPO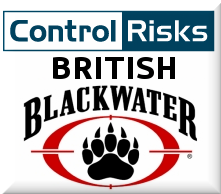 Summary: The European Patent Office (EPO) is attacking popular staff figureheads inside the institution and disguises this as just an investigation, with outside (paid-for) help from highly abusive firms such as Control Risks (which we call 'British Blackwater' because of its past)


Yesterday we wrote about the "J'accuse" against staff representative Elizabeth Hardon -- a highly flawed dossier that the EPO's technically inept staff put together. We have decided to write a rebuttal based on our own understanding of the situation. It serves to show what the EPO's management is really up to. Here is a point-by-point response to the early part of this "J'accuse":
2.1. acting as an accomplice in a campaign to disseminate information and opinions detrimental to the EPO, its proper functioning and its reputation as well as the reputation of its employees;
Aside from the fact that proof is lacking or insufficient to implicate this one person in "disseminate information" (which in itself is not a crime), it should be no offense to inform others, e.g. journalists, in case something has gone rogue. The use of terms like "accomplice" and "campaign" shows the bias of the accuser. Facts themselves are treated like an enemy now. The word "reputation" is mentioned twice, as if there is some God-given right for the EPO to guard its precious reputation irrespective of the management's actions.
2.3. disregarding (i) the express instruction of her employer and (ii) her concurrent obligation under Art. 4 of Circulars No. 341 and No. 342 to keep confidential the investigation C- 071/2015.


Some requests are inherently unjust, such as the request to keep an unjust "investigation" (accusations and destruction, as part of union-busting actions) secret. It's clear why Team Battistelli would want to avoid facing the music. They are trying to save face.
3. The defendant is a Dutch national who joined the Office in 1988 as an examiner at Grade A2.


In other words, the defendant has spent more time at the EPO than Battistelli and all of his French buddies (whom he brought from INPI)
combined
.
4. She has, for a number of years, been active in the leadership of the Munich local section of the Locals Staff Committee (LSC) and of a staff trade union (SUEPO).


She is provably popular too. That's why she
must
be crushed. Move over, Elizabeth; It's Benoît's time to shine, but you have evidently stolen his thunder.
5. The background to this report is formed by two recent wider investigations.

[...]

6. The first, C-62/2014, was conducted by the Investigative Unit (IU). Its report was submitted to the Administrative Council on 06.03.2015 which initiated and conducted disciplinary case D1/2015. The IU had found C, a member of the Technical Boards of Appeal, guilty of an electronic campaign of unauthorised disclosure and publication of confidential, non-public documents and information as well as of threatening, insulting, defaming, and libellous and/or racist messages to politicians, journalists, bloggers and EPO staff.


These accusations, which have been made by people salaried by (and thus loyal to) Team Battistelli, have been categorically rejected by an independent board. Any convictions coming from the IU should be treated with extreme prejudice. These people's track record is rather poor.
7. On 12.10.2015, the IU presented the investigation C-62a/2015 reviewing the background of the C-62/2015 case and possible involvement of other parties. Its report found that C had acted with a network of staff and external contacts, including the defendant.


Notice where they're going here. Guilt by association. If you can't find a person guilty of something, then look for another person's alleged actions and try to link these to another person. Welcome to Stalin's USSR.
8. The President of the EPO has more recently been provided with a summary of findings in IU report C-62b/2015 (Annex I), which were forwarded to him...


IU working for the President and serving him heads on a silver platter. Envision where this is going...
9. The second investigation, C-071/2015, was conducted by external investigators, the firm Control Risk Group, under the authority of the IU, into allegations against unknown suspects of a campaign of harassment and intimidation against


So "Control Risk Group" goons (CRG not even spelled correctly by the EPO, as it should say "Risks") are now named by the EPO itself and are working "under the authority of the IU", which works under the authority of the President. So much for "external" investigators. It's just a waste of money and lipstick on a pig.
10. The Control Risk Group...


OK, so it definitely
wasn't
a typo. The EPO doesn't even know who it's hiring. It's "Risks", not "Risk". How sloppy can one be? For some background about CRG, see the following articles of ours:
Next come "The Charges", which range from unbacked by evidence to utterly laughable. It's something between Kafka and Orwell.
In the interests of brevity, we'll leave it at that for today. There's lots more to come. Don't believe anything that
the management says about Hardon
(or any other critic of the EPO's management for that matter).
⬆
"The Social Contract is nothing more or less than a vast conspiracy of human beings to lie to and humbug themselves and one another for the general good. Lies are the mortar that bind the savage individual man into the social masonry."
--H.G. Wells