The 'magic' of abstract patents is gone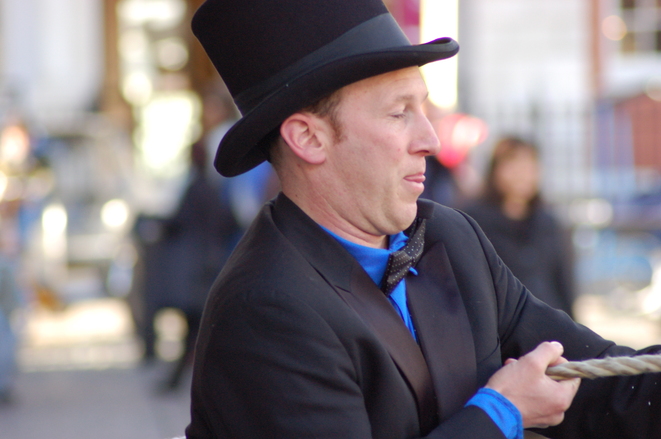 Summary: The potency or the grip of software patents in the United States is quickly eroding, but the EPO continues to act as though software patents are legitimate
PATENT lawyers in the United States cannot sigh in relief. Their business prospects are being diminished as the USPTO is pressured to reassess examination guidelines (never mind the cheeky loopholes), in lieu with court rulings on software patents. It's becoming harder to get software patents and even if one gets granted a patent on software, the likelihood of a court honouring such a patent is slimmer.
Patent lawyers who have long relied on the USPTO issuing patents on software are still
disseminating tips for getting around the rules and patent software
. The following new example, calling the domain "cybertech" (buzzword for computer security) is all about software and it says (courtesy of greedy patent lawyers): "Cybertech companies regularly struggle with the question of whether to patent core algorithms. If those algorithms are discoverable by anyone who examines your product, patent protection is the way to go. Also, your products contain many sub-features. Consider patenting only those aspects that will drive product sales. While most people think of patents as technical documents, really, they are business tools. A patent is only valuable if crafted in a way that prevents others from interfering with your business objectives. Therefore, it is best to strategically consider your innovations by asking: "How necessary is this feature to my prospective competitor?" You should patent only those features that provide strategic advantage to the company."
Actually, increasingly, companies find that US courts, including the most pro-software patents courts and districts (like
CAFC
and Texas), simply deny software patents. Here is the latest example that we
found last night
(there are many other such examples, some of which we covered before):
OpenTV patents 'abstract' under Alice



OpenTV's data communication patents in the US are invalid under the Alice Corp decision, a district court has ruled in the Swiss TV technology company's spat with Apple.

The US District Court for the Northern District of California held on 28 January that the patents were abstract under the Supreme Court's 2014 Alice Corp v CLS Bank ruling and lacked an inventive concept.

The subsidiary of Kudelski Group, OpenTV, filed the lawsuit against Apple in May 2015, arguing that the iOS and OS X operating systems infringed patents for securely communicating data between devices.

Apple sought to prove that the claims of the patents were abstract and filed a motion to dismiss the case.
US patent lawyers (and full-time software patents propaganda source)
say
"people like Inventors Digest contributor and patent attorney Gene Quinn, and Jay Walker, who has millions of dollars invested in patent software and related businesses, completely disagree with Cuban." Mr. Cuban turned from investing in
a notorious patent troll
to fighting against patent trolls and against software patents (explicitly so). He's definitely not a patent troll.
Jay Walker
, on the other hand, became little more than a patent troll (we wrote several articles about it) and Gene Quinn we often referred to as "Patent Watchtroll" because he had defended patent trolls, not just software patents. It's rather revealing that patents lawyers and trolls (or people who profit from trolls) are rather anxious.
The United States undeniably moves
away
from software patents, so when the
EPO
promotes
software patents in Europe
it seriously discredits itself. It last
did this on Thursday (i.e. three days ago) in Twitter
, linking to
what we criticised three days ago
. The EPO is truly out of control and it needs to be stopped. Patent scope is just one of many dimensions of abuse.
⬆