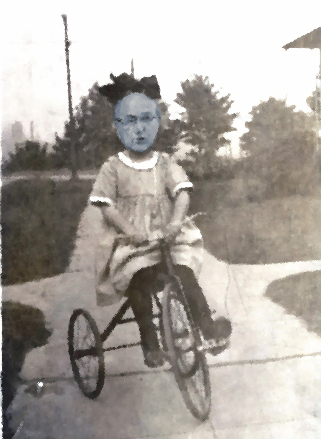 Summary: The latest bicycle 'gossip' and how it's being used, based on expectations from EPO staff, to introduce further crackdowns on human/labour rights
THE Vice-President (one of several) of the EPO is far from a reliable person, but some in the media repeat his questionable claims without scepticism. Yesterday WIPR published "EPO's president has bike brakes 'cut'", attributing this to an E-mail rather than an internal message (intranet) which we were the first (and probably only) site to publish. There were other errors in the articles, but some have been corrected. To quote the concluding words:
Tension between EPO staff and management has risen over the past couple of years as Battistelli has introduced policies that workers have been unhappy with. There have been numerous demonstrations and strikes at the office.

WIPR contacted the EPO by phone to request a comment, but the communications department said it was unable to comment on the matter until tomorrow because today is a 'bridge' day.
There is still no response from them based on the fact that we are seeing no
substantiative
updates. Well, except "UPDATE at 3.22pm: A WIPR source at the office confirmed that the message had been sent by Topic." This adds nothing new. It was similar back when they were asked about
legal bullying of yours truly
.
Meanwhile, alluding to
major protests in France
, there's a string of new comments not only in
The Register
but also in
IP Kat
. To quote some:
Maybe we should not forget that Battistelli is French. As you have probably heard in the news, France is on general strike because of new work laws. If I have understood correctly, the new law will make it easier to fire employees. A few months ago, a minister also said that he saw no reasons why civil servants should have a permanent contract. And just like Battistelli salary is a scandal, the salaries of managers is presently a scandal in the French press.

Maybe this is also the future of the Office: examiners on 2 years contracts, automatically fired at the end of the period and prevented to work afterwards. After a year of unemployment without benefits, they would be glad to sign for another two years fixed period, at a reduced salary. Seems like a win-win situation for Battistelli.

In the context of this hypothesis, I see no reason why European patent attorneys would enjoy a lifetime license, BTW. Maybe they will also need to reapply as a representative every two years as well.
To which the response was:
"As you have probably heard in the news, France is on general strike because of new work laws."

That would never have happened if Hollande had followed the example of "President" Battistelli and enacted new strike laws.

On yer bike ! (But make sure to check the brakes first ...)
Lastly:
An article in the Register about the "Bike Affair" at the EPO:

Euro Patent Office prez's brake line cut – aka how to tell you're not popular

http://www.theregister.co.uk/2016/05/26/epo_battistelli_very_unpopular/
There are about two dozen comments there (in
The Register
). People generally view this whole "Bike Affair" as more of a joke than a cause for concern. This has attracted more negative publicity than it garnered sympathy. Whenever people like Battistelli and his right-hand man are mentioned in the media it's guaranteed to squander public sympathy and merely
increase
resentment from EPO staff. Now that things get more complicated for Battistelli's right-hand man there's hope that concrete action is not too far away. Will Battistelli be sacked in a few weeks? Here is
why he should be
, unless he 'bought' enough support (
as widely alleged
). The EPO is one heck of a catastrophe these days and unless changes are made at the top, it will certainly get only worse -- and fast! There's
another big protest coming soon, across all EPO sites
. What will it take for the Board and the Council to see how to end
this "crisis" (as they called it)
?
Battistelli's six bodyguards
are
costing a fortune
and
giving him a few millions to walk away early
(as Manchester United just did with Van Gaal) would definitely be worth it.
⬆