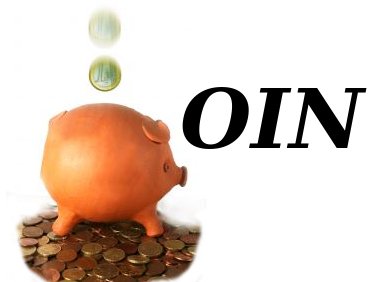 Summary: Free/Open Source software (FOSS) continues to be used as a cover for large corporations (like Google, IBM, NEC, Philips and Sony) to maintain a grip on patent pools and act as gatekeepers with software patents that they openwash (not even cross-license, as Oracle v Google serves to illustrate)
WE were never huge fans of OIN, which is why OIN's CEO and PR people tried hard to convince us otherwise. I saw first-hand accounts where patent trolls were repelled by OIN, which didn't quite seem to care (maybe because OIN cannot do anything at all about patent trolls, other than attempt to buy/harvest patents before they're bought to be used offensively). OIN is basically the world's biggest legitimiser of software patents. IBM, the main company behind OIN (recall its first head of operations, Jerry Rosenthal from IBM), is a patent bully and a notorious software patents proponent, so how can one honestly expect OIN to be part of a true solution? IBM is demonstrably part of many problems.
"IBM is demonstrably part of many problems."According to this new article from Fortune, joining OIN makes one "a Patron of Open-Source Software" (what a ludicrous headline). To quote from the article: "It's called the Open Invention Network, and its other members are Google, IBM, Red Hat rht , NEC nec-electronics , Philips phg , Sony sne , and SUSE (a unit of Britain's Micro Focus). Fortune is the first to report Toyota's startling move.

"Formed in 2005, OIN's mission is to protect and encourage the collaborative development and use of open-source software, like the Linux operating system, which can be freely copied, altered, and distributed, and which no one person or company owns. OIN pursues a variety of strategies aimed at protecting the users and developers of such software against the threat of patent suits by proprietary software manufacturers, like Microsoft and Apple. Such suits, if successful, could deny users the freedoms that make open-source software desirable.

"That Toyota would now join the group reflects the growing importance that software is playing in cars, and the growing number of automakers who believe that open-source software is the best approach to providing many of the needed solutions for its vehicles. Open-source champions say such software is cheaper, more flexible, and of higher quality, because it benefits from the pooled resources of collaborative input."

Toyota, a very close Microsoft partner (probably more so than any other vehicles maker), claims to have joined OIN, but what good will that do for FOSS? Nothing. Toyota is not even a software company. It's about as relevant to FOSS as that openwashing campaign from Tesla (and later Panasonic). Total nonsense. It's about as helpful to FOSS as RAND is and speaking of RAND (or FRAND), this new article from IP Watch speaks about FRAND in relation to Europe, where the term FRAND is typically a Trojan horse (or surrogate) for software patents in Europe.


"Toyota, a very close Microsoft partner (probably more so than any other vehicles maker), claims to have joined OIN, but what good will that do for FOSS?"Going back to OIN, it has done virtually nothing so far to protect FOSS. It's like bogus insurance plan which does not actually work or cover anything (no matter the circumstances). Where is OIN every time Microsoft blackmails Linux/Android OEMs? Speaking of which, Professor Crouch has this new article about insurance based on patents (or copyright, trademark, and trade secret). He says that "Hammond's insurance company USLI had refused to indemnify Hammond based in-part upon the intellectual property exclusion found in the policy that specifically excluded coverage for any "loss, cost, or expense . . . [a]rising out of any infringement of copyright, patent, trademark, trade secret or other intellectual property rights." Agreeing, the court particularly found that the basis for TCA's attorney fee requests stemmed from the Pennsylvania Uniform Trade Secrets Act as well as the Copyright Act – even though no intellectual property infringement claim had been asserted in the underlying case."

Look what we have come to. With misnomers like "intellectual property", which compare ideas to "property" and ascribe physical attributes to them (like insurance traditionally did, covering for damage caused to physical things), no wonder the media says joining OIN is becoming "a Patron of Open-Source Software" (FOSS inherently rejects the notion of patron or owner, except in the copyright assignment sense).

"Fortune is the first to report Toyota's startling move," its author wrote, but in reality Fortune is the media partner to peddle Toyota's marketing/propaganda, along with OIN's agenda. ⬆