In the US and Elsewhere, Qualcomm's Software Patents Are a Significant Tax Everyone Must Pay
Dr. Roy Schestowitz

2017-04-25 13:26:38 UTC
Modified: 2017-04-25 13:26:38 UTC
Welfare for a fossil of a company which bullies real companies (like Microsoft still does) without really creating anything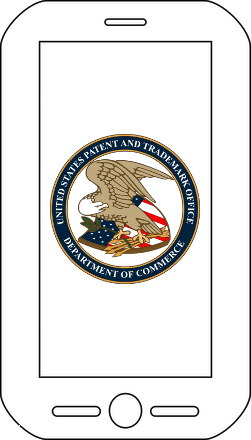 Summary: The state of the mobile market when companies such as Qualcomm, which don't really produce anything, take a large piece of the revenue pie
Qualcomm does not make phones. At least not anymore. The same is true for Microsoft (with rare, minor exceptions here and there). Yet they want to be paid for every phone produced (raising prices considerably). They're like patent trolls -- the very same thing that BlackBerry and Nokia gradually become as their sales flat-line near 0. Their stockpiling of patents, they believe, is their last remaining 'asset' in the mobile market (Nokia, BlackBerry, Ericsson and Microsoft also feed patent trolls for this purpose). Various software patents, granted by the USPTO before Alice, account for the lion's share of the said patents, the rest being on hardware, radio, etc. Please note that we are not opposing hardware patents like this one just covered by Patently-O or material-related patents like the one just covered by Managing IP. In the case of Qualcomm, a lot of their patents are on software (their former chiefs advocated these patents last month), so we stand on pretty firm ground when we oppose these. So does Florian Müller, who has just found out that "Qualcomm's involuntary refund to BlackBerry amounts to approximately $5 per device" and added:
The term "specified number of subscriber units from 2010 through the end of 2015" in Qualcomm's press release on this month's arbitration award could mean all or some of the devices BlackBerry sold during the period in question. What I'm interested in (because I believe many readers will be curious, too) is what indication the "rebate" gives us with a view to Qualcomm's standard-essential patent (SEP) royalty demands. A couple of months ago I saw indications, by deducing and inferring information from certain public documents, that Apple may have been paying Qualcomm approximately $20 for its baseband chip and a second amount like that for patent license (a total of $40 per device for the chip and the license). The higher the rebate is on a per-unit basis, the more likely it is that Qualcomm's royalty demands are really that high (we're talking about stratospheric heights compared to what other companies are rumored to receive; for example, financial investors appear to believe that Nokia receives about $2 per device from Apple).

So let's look at publicly-available information in the light most favorable to Qualcomm: that the "royalty cap" applied to all BlackBerry smartphones sold in the years 2010-2015. Not only is that most favorable to Qualcomm but it's also a reasonable assumption.
How many of the patents in question are no longer valid after
Alice
and what will regulators say about Qualcomm's anticompetitive practices?
"We live in a world where journalism about patents is composed by non-scientists who speak to lawyers, not scientists."We certainly hope that Qualcomm will just disappear. It contributes nothing and takes away from everyone.

Suffice to say, the patent microcosm is supportive of Qualcomm. They push the bogus narrative of "inventors" (who create nothing) being "robbed". Some take this further and pretend that it's the root of all the problems in the US. For example, as if everything boils down to patents (the more, the merrier), Watchtroll has just published "Fixing America's Patent System is the Best Strategy to Jump-Start our Stalled Economy" (on Monday).


"It has become so bad that the industry is full of trolls -- one of whom (Erich Spangenberg) made about $50 million from one single patent which recently turned out to be invalid."What they mean by "fixing" is the very opposite of fixing. They want to bring rise to more Qualcomm-like parasites.

Yesterday, behind a paywall, the patent microcosm also promoted software patents, as it so habitually does. Heck, who needs the opinion of actual software professionals? We live in a world where journalism about patents is composed by non-scientists who speak to lawyers, not scientists. It has become so bad that the industry is full of trolls -- one of whom (Erich Spangenberg) made about $50 million from one single patent which recently turned out to be invalid. Think of all the companies he robbed by this charalatan over the years. ⬆