Benoît Battistelli and Željko Topić (EPO President and Vice-President) Try to Keep 'Independent' Judge in a Limbo
Dr. Roy Schestowitz

2017-11-28 07:21:43 UTC
Modified: 2017-11-28 07:21:43 UTC
Related
:
Munich State Attorney is Pursuing Criminal Charges Against the European Patent Office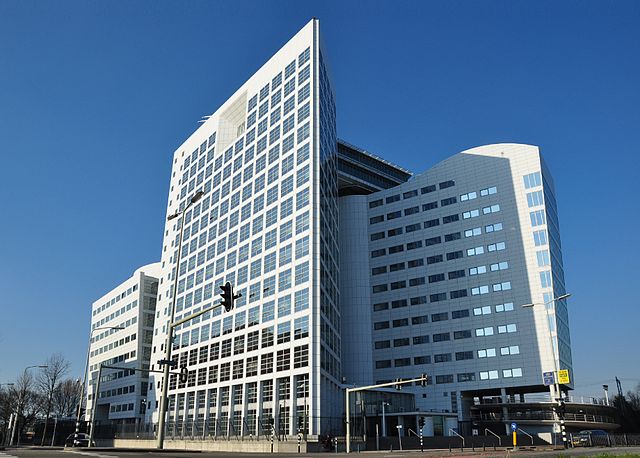 The International Criminal Court (ICC). Author/photographer: Vincent van Zeijst
Summary: Additional information about the EPO defamation case in Munich (alluded to occasionally by the Administrative Council but never spoken about by the media)
THE situation at the EPO is really bad because judges who are supposed to be independent are being terrorised by Battistelli's regime. We'll revisit this point later this morning.
"Perhaps the Administrative Council members should have made the former ICC judge the next EPO President, but knowing their complicity in all this, they were probably afraid that they too would be held accountable.""Separately," an insider said, "a source called patentlyobvious reported over the weekend that Battistelli and his vice-president are rumoured to have lost a private prosecution case for alleged insult and defamation filed against an EPO staff member, [...] and that the Munich Public Prosecutor may now be considering an investigation of the EPO officials. This could not be confirmed by press time. [...] [...] An insider informed me about the following: Battistelli and VP4 have lost a couple of times, but kept re-filing so there was always some pending case, so the [Administrative] Council could not close the disciplinary case (against the suspended Judge). [...] Here is my reply: That makes sense! Vexatious litigation considered an abuse of the judicial process and may result in sanctions against the offender. A well known tactic to harass and subdue an adversary."

This is why the EPO continues not only to be defunct but also maintain the "perception of" being defunct (to use its spin regarding the perceived 'independence' of the judges). Perhaps the Administrative Council members should have made the former ICC judge the next EPO President, but knowing their complicity in all this, they were probably afraid that they too would be held accountable. As we shall explain later, the Chairman of the Administrative Council (Dr. Ernst) is himself partly culpable. ⬆