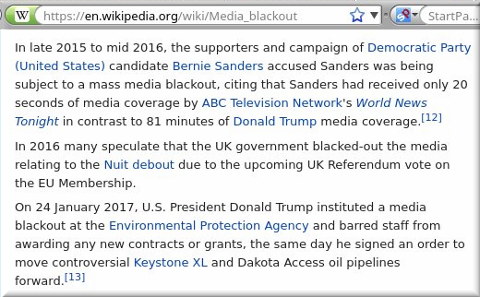 Reference: Media blackout
Summary: The media in Europe continues to be largely apathetic towards the EPO crisis, instead relaying a bunch of press releases and doctored figures from the EPO; only blogs that closely follow EPO scandals bothered mentioning the new petition
EARLY in the day we found and then posted the petition of EPO workers, who basically rebel against the management's policy. Some readers had told us about it before we found a copy. "924 EPO examiners send petition to the Administrative Council," one of them told us. "They are not allowed to work [according] to the EPC."
Later in the day
The Register
covered it and then came
IPPro Patents
with
the report
titled "Quarter of EPO examiners sign petition against product targets" (neither has been listed by SUEPO today, but maybe it's just a matter of time). To quote from the latter:


Nearly 1000 European Patent Office (EPO) examiners have signed a petition to warn the office's administrative council that the quality of patents at the EPO is "endangered by the demands of current management".

According to the petition and accompanying letter, which was sent by the EPO's Central Staff Committee (CSC) to the delegates of the administrative council and EPO president Benoît Battistelli, the "issue of quality at the EPO is becoming every day more pregnant".

The petition's text reads: "We, examiners of the EPO, are submitted to constraints that are no longer compatible with fulfilling appropriately our duties within the search and examination divisions."

"We are far too often put in front of the dilemma of either working according to the European Patent Convention (EPC) and respecting the examiner's guidelines, or issuing 'products' as our hierarchy demands."

The group said that products should not be the "only criteria to assess the office and examiners performance, but that attention should be paid to providing a high level of presumption of validity to the patents we grant".

Products are granted for a few actions that a patent examiner is expected to perform: a patent search, a patent grant, or a patent refusal.

Examiners are awarded points, which determine whether employees have reached their individual and collective targets.
The original text could be found in this morning's post of ours. Where is
IP Kat
? What about
IP Watch
? Nothing. Two days ago
IP Watch posted
another piece for patent lawyers who had previously complained about PACE. Sometimes we wonder what happened to the "watch" in "IP Watch" because they amplify press releases/articles from patent maximalists, too. Are they going to also amplify Mingorance, who called patent rationalists
"freeriders" some months ago
and days ago pushed out
this press release
? It's about putting patents inside standards (again):
Commenting on the outcome, Francisco Mingorance, Executive Secretary of IP Europe...
Unfortunately, not a single large press outlet (maybe except
The Register
) is covering this petition.
The Register
is focused on technology (there's also no printed version) and only one patents-focused blog wrote about the petition.
Here we have patent maximalists in the US
commenting on the Enlarged Board of Appeal
, having never covered any of the EPO scandals. Ever. Sophie Blake wrote:
The Enlarged Board of Appeal has now released its written decision in respect of G 1/16 (T 0437/14). This decision resolves the question regarding which standard is to be applied to determine whether an "undisclosed disclaimer" in a patent claim introduces added subject-matter (that is, it contravenes Article 123(2) EPC).

Previously G 1/03 and G 2/10 have both addressed issues regarding added subject-matter of disclaimers; this is therefore the third Enlarged Board of Appeal decision to be issued in just over a decade on this subject, which perhaps gives an indication of how contentious an issue the allowability of introducing disclaimers into patent claims is seen to be at the EPO.
They find a lot of time to write about the Enlarged Board of Appeal (or Boards of Appeal in general), but never time/space for the ongoing crisis.
The petition must have taken a lot of effort and money; based on the few reports about it (2 so far), some of this predates the increase in 'production' targets, hence it goes back
at least
3-4 months. Why is the media so apathetic to so colossal a crisis which jeopardises Europe's future?
⬆