IBM has itself become nothing but a trolls' feeder and patent bully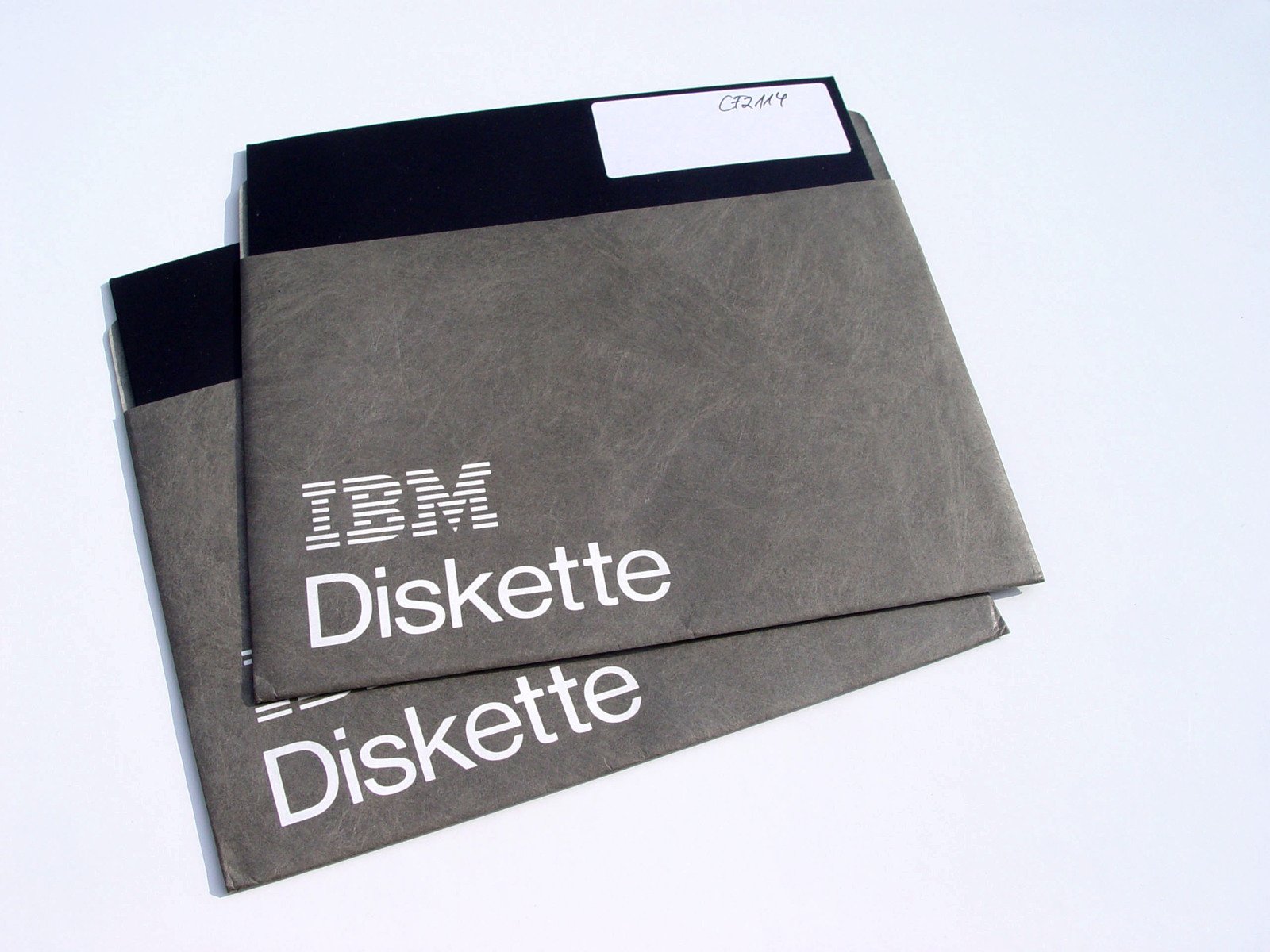 Summary: The 'relic' company, IBM, loses its patent leadership (as measured using some yardstick) to Samsung, a company which is relatively calm when it comes to patent activity (unless/only when sued, as happens a lot nowadays)
SIZE matters. Especially when it comes to patents. Samsung is a very large company that employs a huge number of people and is viewed as a national asset. It's to Korea what IBM used to be for the US. Samsung has already been 'king' of patents at the EPO and now IBM see itself dethroned in its own country. Reports and analyses have recently suggested that Samsung silently became 'king' of patents at the USPTO. We'll come to the cited criteria in a moment (it depends on what's being measured).
This sort of 'triumph' of Samsung could not be celebrated today; it was clouded by late(r) Friday news from a Texan court. Yes, patent trolls carry on suing Samsung with dubious patents and hours ago we saw reports about that [
1
,
2
,
3
]. It's about a biometric patent or patents. And yes, it's in Texas, so PACid, the plaintiff, is quite possibly a troll if not some major parasite. It wants almost $3,000,000,000 (no typo!) and it went after Samsung because it's a leading OEM with many sales of Android devices. Speaking of Texas, in the Eastern District of Texas strikes again a Catalan university, exploiting the district in a get-rich-fast-type patent scam. Universities as patent trolls? No, IAM
would not use the "T" word
. Here is how its editor put it some hours ago:
Another tale of patent litigation with its roots in convergence is now being played out in the Eastern District of Texas. What makes this one slightly different to other stories is that its main protagonist is a small, Spanish company that was spun out of a Barcelona university back in the late 1990s. Earlier this week, antenna R&D business Fractus filed suits in Marshall against AT&T, Verizon, T-Mobile and Sprint, accusing them of infringing its patents relating to cellular base station antenna technologies.
Anyway, we digress. The point of this detour may be to show that Texas is where trolls go
not
for justice and companies go to defend themselves from injustice. Things are different in California, where
Judge Lucy Koh does some good things these days
(invaliding abstract patents) and is
now being recalled
by a longtime
Apple v Samsung
watcher. As he has just put it,
"One month prior to yet another Apple v. Samsung trial, old and new disagreements on design patents surface"
(headline). He ought to know this stuff, having covered it for nearly 8 years. Here's the latest:
On May 14, Apple and Samsung will square off in court again. It's going to be the third trial in their first California case alone. What makes it interesting is that it will involve a design patent damages determination (damages in this case amounting to a disgorgement of infringer's profits) following a Supreme Court ruling in the same case. The exact amount of money that will change hands between Apple and Samsung won't impact the parties' positions in the smartphone market. However, it will be a signal to other design patent holders, including patent trolls. Should Apple be awarded a huge amount that Samsung could ultimately afford but the equivalent of which would potentially put many other companies out of business, design patents would be used in aggressive, extortionate ways.

Last week, Judge Lucy Koh ruled on the parties' Daubert motions. Daubert motions and rulings are hard to figure out from the outside unless they're just about numbers (such as damages claims that a court does or does not permit) because one would need to know the related expert reports to really understand the context. What became clear to me from Judge Koh's ruling, however, is that she gave Apple various opportunities beyond the test proposed by the United States government in 2016 to argue that the relevant article of manufacture for a disgorgement of design patent infringer's profits in this case is an entire phone, not just a casing. While Judge Koh adopted the broad lines of the DoJ's proposed test, her Daubert order explicitly and intentionally declines to apply parts of what the DoJ had argued in its amicus curiae brief to the Supreme Court.
As we pointed out here many times before, Samsung tends to be more passive and defensive with patents. So we no longer view Samsung as much of a danger (if any).
Regarding Samsung's stance in the US, the
CCIA has just pointed out
that "[w]hile IBM is the largest single corporation recipient each year, Samsung actually receives more patents than IBM when you include the various Samsung subsidiaries."
Companies are filing for more patents every year—IBM received almost 1,000 more patents in 2017 than they did in 2016, an increase of 12% year-on-year. But, despite the fact that more patents are being filed for and granted every year, you still hear critics of patent reform claim that reforms have rendered patents worthless.

Samsung, IBM, Canon, Microsoft, Intel—these are all sophisticated users of the intellectual property system. They aren't throwing money at something worthless; if they're filing for patents, it's because there's value in doing so. And judging from all sorts of relevant statistics, as Patent Progress has previously covered, innovation is alive and well in the United States, including when it comes to patent filings.
A lot of IBM's patents are worthless software patents.
Here's a case -- or IPR rather -- against IBM patents (
ZitoVault LLC v International Business Machines Corporation et al
), based on prior art. The Docket Report put it
explained
:
Following two inter partes review proceedings, the court granted plaintiff's motion for summary judgment that IPR estoppel under 35 U.S.C. 315(e)(2) barred defendants from asserting invalidity of previously instituted claims based on prior art that was known by defendants when they joined a third-party's IPR, but which defendant's failed to assert in that IPR.
There are many more patents like these which IBM loses nowadays. This barely happens to Samsung.
As IAM
put it
a short time ago, "Samsung's patent portfolio is almost certainly the biggest in the world, it may also be the best." There's a
corresponding blog post
and
more behind a paywall
. IAM, not IBM,
said
that "Samsung has the world's largest active patent portfolio and among the highest quality ones, too, exclusive IAM-commissioned research reveals."
From the summary:
In the IAM/ktMINE US Patent 100, published in issue 89 of IAM, we revealed that Samsung owns by far the largest US patent portfolio. Now, new research conducted for IAM shows that the Korean conglomerate not only has the largest portfolio in the world, but also one of the strongest. Below we provide a detailed analysis of Samsung's patent holdings, including an examination of how the company has developed its assets and the most salient patent-related stories it has been involved in over the last five years. Patent portfolio breakdown With almost 250,000 granted patents worldwide....
We don't typically wish to cite IAM, but in order to understand some things we keep track even of its
spam from Japan
(latest ad from Shobayashi International Patent & Trademark Office, or Satoshi Watanabe trying to sell services). SCMP, which is now connected to the Chinese government through its new owner,
wrote a few days ago
about
Huawei v Samsung
. This shows how China uses patents to help the CPC-connected (the nation's Communist regime) Huawei block/stop competition from Korea. We already wrote about these legal disputes many times before (LG has been driven out of China using such lawsuits) and here's the latest:
A Beijing court specialising in intellectual property (IP) rights disputes has dismissed requests from Samsung Electronics seeking invalidation of Huawei Technologies' certain patent rights on smartphones after an earlier local Chinese court decision banned sales of certain phone models from the South Korean brand.

The Beijing IP Court confirmed that Huawei's patent rights on smartphones involved in the disputes with Samsung were valid and it denied any procedural violation in the previous patent review process, which had dismissed Samsung's requests on the grounds of they lacked a factual and legal basis, according to a report by China Intellectual Property News on Sunday – a newspaper supervised by the State Intellectual Property Office (SIPO).
Well, SIPO and its aggressive/short-sighted approach will be the subject of our next post.
⬆