Judge Koh, Famous for Her Apple/Samsung Rulings, Pours Cold Water on Haptic Technology Patents While China is Sought as Alternative Litigation Venue by Iancu-Connected Immersion
Dr. Roy Schestowitz

2018-03-10 13:11:21 UTC
Modified: 2018-03-10 13:11:21 UTC
Appointed by Arnold Schwarzenegger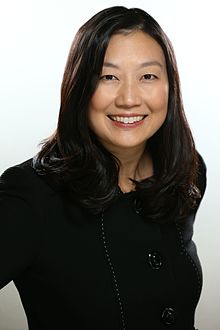 Summary: Judge Lucy Koh, an American judge with Korean heritage, throws out patent claims on haptic feedback approaches and Samsung, Korea's largest technology firm, is being dragged to court in China over haptic feedback approaches
T
HE
USPTO
is getting tougher on patents. The courts even
more so
. Just because something had been granted as a patent and was later used in a lawsuit (even successfully) does not mean that PTAB or court judges will blindly accept the claims. They'll investigate further. Burden of proof is on the applicant/assignee/claimant.
With all the mobile or "smart" hype, which includes haptic techniques, it's not surprising that few firms look for a 'jackpot', knowing that there are billions of devices out there and thus possibly
a lot
in 'damages'.
If
they get lucky...
Days ago Patently-O wrote about Fitbit's patent challenge, noting that Immersion's patents are not that good. We wrote about this case before and noted that Immersion is connected to Microsoft as well as the USPTO's new Director [1, 2]. Appointing this man who is connected to Trump professionally was a colossal mistake, but it's too late to change that. Either way, "[o]n 12(b)(6) motion for dismiss, Judge Koh has thrown out some of Immersion's asserted claims covering various haptic feedback approaches," Patently-O wrote.

How does Apple feel about it now? Immersion does nothing but patent lawsuits these days; what does that make it?

So guess what Immersion is doing. It's suing Samsung in China as well as at the Eastern District of Texas:


A US technology company has said Samsung's touchscreen products including the Galaxy S8 infringe patents related to haptic (touch interaction) technology.

Immersion announced its lawsuits against the South Korean electronics company yesterday, March 8. They were filed at the US District Court for the Eastern District of Texas Marshall Division and the Fuzhou Intermediate Court in China.
Considering the fate of Immersion's patent aggression, one might think
this new lawsuit in the US
will go pretty much nowhere:
Leap Motion Hit with Patent Infringement Lawsuit from Same Company Suing Meta



[...]

Patent holder Genedics, LLC has filed a legal complaint alleging that hand-tracking startup Leap Motion is infringing on its intellectual property.
As its name suggests, it's little more than a parasite looking for a buck. It does not even have a Web site, just a bunch of lawsuits with its name on them.
⬆