EPO Gazette: The Obligatory EPO Propaganda That Paints an Oppressive Office as 'Fun and Games'
Dr. Roy Schestowitz

2018-04-29 08:19:51 UTC
Modified: 2018-04-29 08:19:51 UTC
Nothing but smooth sailing?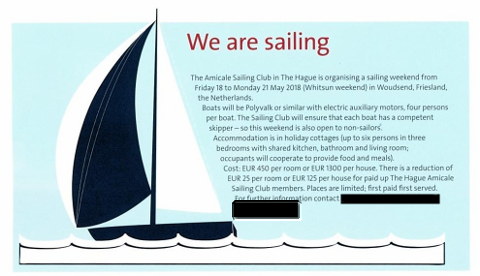 Summary: Sailing and other extracurricular dross/fluff occupies a great deal of space in the quarterly Gazette, which not only helps the management spread a lot of lies (e.g. about patent quality, software patents, UPC) but also paints the Office as a scientific institution with a bright future, ever so caring for staff and people's wellbeing
O
VER the past few weeks we've been posting examples of
EPO
lies that are relayed to staff through the quarterly Gazette (circulation of 10,250). Not only is this Gazette a waste of time and money; it's actually extremely dishonest. Even insiders complain about it
*
. Our EPO Wiki, which will soon have 3,000 posts and 1,111,111 views in it, contains items that can help rebut some of the claims. Gazette readers hopefully understand why and how they're being lied to. Having read the March edition from start to finish, I was tempted to respond to all of it, but it would probably not be worth the time. There are more urgent EPO matters that are worth covering.
⬆
_______
*
"Plenty of topics that you would love," one reader sarcastically told us about it. "4th industrial revolution, quality, inventor of the year, tension-free workplace (sic). Plenty of lies in just 50 pages of expensive glossy paper and a lot of portrait pictures of the big thick liar."