Microsoft Lays Off African Staff as Windows Market Share in Africa Falls to 15%
Dr. Roy Schestowitz

2023-04-03 12:00:06 UTC
Modified: 2023-04-03 12:11:54 UTC
Summary: Microsoft is rapidly shrinking while the media is paid to run a festival about "Hey Hi" (AI), distracting from what really goes on at the company
B
EHIND the smokescreen of chaffbots and fake figures (e.g. about Vista 11's adoption rates) there is a
very
dark reality. Last week I heard from two people connected to the company. The workers are terrified. Not only colleagues but also
managers
just 'vanish'. Morale is awful.
Only 15% of Web accesses in Africa originate from Windows
and this exacerbates further after Microsoft was paying Kenyans just $2 an hour to work for Microsoft, reportedly trying to 'correct' the output from Microsoft's epic waste of electricity, trying to put over-provisioned and under-utilised Azure to work; let's face it, Azure is failing and many there have been laid off
for 3 years already
! There are
more reports from TheLayoff
. It's
impossible to keep track of the number of waves of layoffs anymore
. Have over 20,000 Microsoft employees been shown the door or given notice yet?
30,000
? Anyone deviating away from Microsoft's "official" talking points is being ridiculed and dismissed as crazy. The media helps Microsoft cement a lie, belittling the crisis.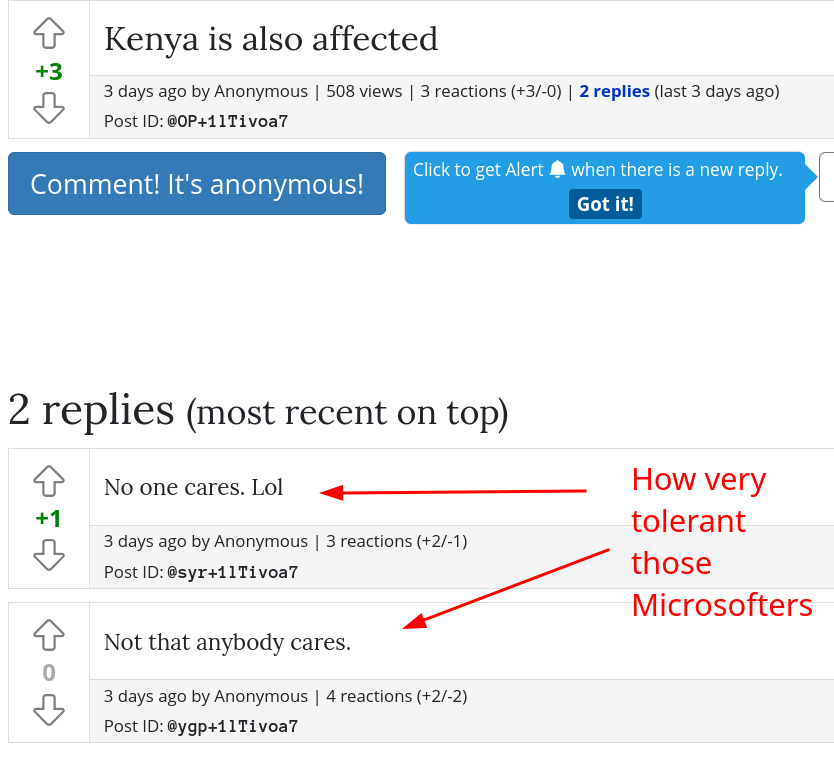 How many
Cantrells
are on Microsoft's payroll?
It was
covered in a local site
: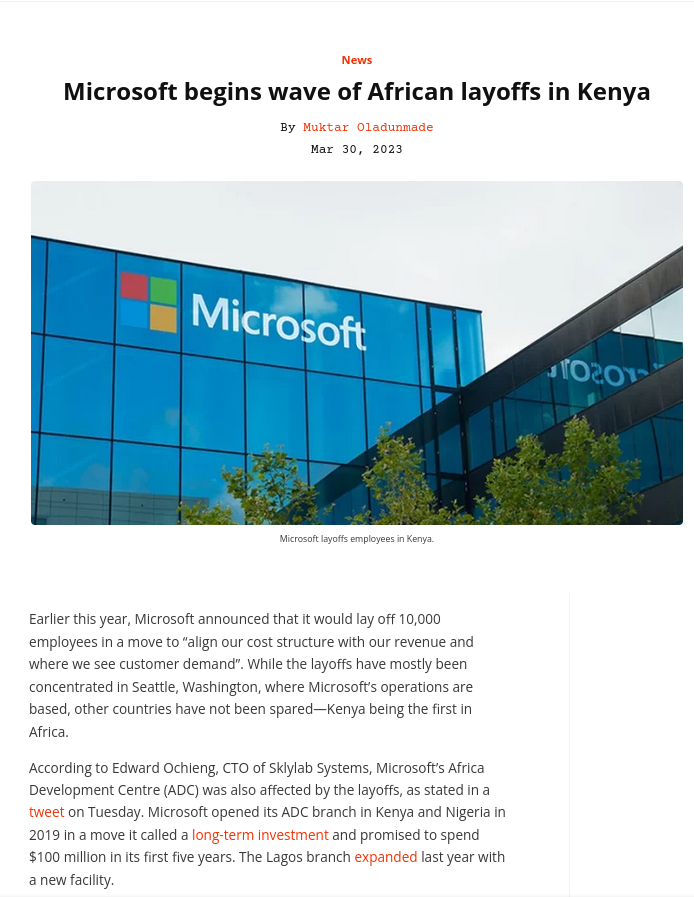 More to come for sure.
Microsoft is also
firing many workers in India
, so it's not about the 'price' of workers, nor is this a case of
eliminating Seattle area jobs
to hire in India instead (to reduce salaries).
Even the buzzwords departments are being
scuttled completely
(and
all
staff laid off).
More on this: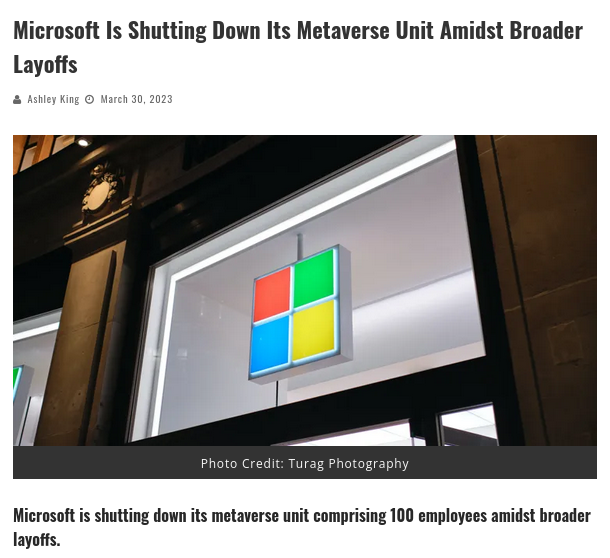 Are shareholders being properly informed about all this? Are they forced to see chaff about vapourware all day long?
⬆