06.03.10
Gemini version available ♊︎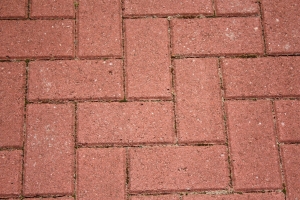 Summary: Microsoft Security Essentials essentially rendering Windows dead while the company makes false claims about security advantages
YESTERDAY we showed IDG's presentation of Microsoft talking points that also helped disguise some important news about Microsoft's secret patching, which means that Microsoft cheats and lies in its security reports.
Today we turn our attention to Microsoft's Brandon LeBlanc, who has a history of lying about GNU/Linux in sub-notebooks (he is the source of the patently false claims) and basically spinning as a representative [1, 2]. Here he is adding to Microsoft's disinformation by shooting himself in the foot and saying that Microsoft has always been in bed with hackers. As Ghabuntu explains:
"When it comes to security, even hackers admit we're doing a better job making our products more secure than anyone else. Brandon LeBlanc of Microsoft.

I find the above quote both interesting and serious at the same time. The blog post linked to above is a Microsoft rebuttal of claims that Google is shifting from MS Windows to Mac and Linux given the insecurity of the Redmond cash cow.

[...]

The entire blog post raises just three questions in my mind:

1. So is Microsoft implicitly conceding that in the past hackers used to have a field day?
2. Why has it taken them so long to now be taking security related risks "seriously?"
3. Who are the "anyone else" Brandon refers to? Perhaps Apple or the Penguin?
The thing about this Penguin is, it cannot hide vulnerabilities because changes are visible to everyone. Microsoft has admitted silently patching flaws (i.e. without ever reporting them). This voids Microsoft's claims and contributes to the perception of Microsoft as a fraudulent company. On the face of it, based on other current news, automatic updates in Windows are still a mess which can render PCs "bricks". Just found:
Warning: Microsoft Security Essentials installer zaps Automatic Updates setting

[...]

Microsoft frequently draws the ire of hapless users when it incapacitates unsuspecting customers' PCs with bad security updates. Just a few months ago, for example, security bulletin MS10-015 offered a patch that automatically turned some Windows XP PCs into big blue-screen bricks — no user intervention required. Microsoft also has a nasty habit of pushing all sorts of patches down the Automatic Updates chute, even when the update could hardly be termed "critical."
No wonder a lot of Windows users refuse to patch their PC/s.
The FBI has quite a history with Windows malware [1, 2] and here it is helping the cleanup of mess facilitated by Windows' weaknesses around the same time that malware hits another bank:
Federal prosecutors have filed charges against five people accused of trying to swipe more than $450,000 from a California city using stolen login credentials associated with its bank account.
The reality behind Vista 7 suggests that Microsoft has failed to improve security and it turns out that businesses still avoid Vista 7 unless they have no other choice (which us fairly uncommon). █
Permalink
Send this to a friend