07.02.10
Gemini version available ♊︎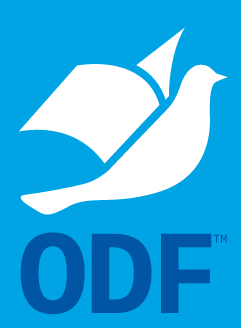 Summary: HP is launching more Linux-centred services, but ODF support is still lacking or deficient
FOR THOSE who do not remember any of it, HP helped Microsoft push politicians to override technical decisions and help endorse a proprietary format, OOXML.
Based on this Australian Windows booster, HP is flying people in to show them its Linux-powered or Linux-enabled technology, having recently acquired Palm and some other Linux-oriented assets.
HP invited me to its regional launch in Hong Kong of its new range of emailable printers, ones which naturally work as normal over corded USB, wireless Wi-Fi and Bluetooth connections, and now over a cloud-service enabled email printing service that lets you send an email (with or without attachments) to your ePrint capable HP printer, which then gets printed out in anywhere from a few seconds to less than a minute.
The Microsoft-affiliated Australian Web site called APC Magazine has also covered this.
Apps can be browsed and installed directly from the printers as well as online through the cloud-based ePrintCenter hub, which is also the mechanism for printing documents by emailing them to the printer.
From the same site we learn that HP does not yet support ODF, which is the international standard.
The service works with documents in PDF and Microsoft Office formats as well as JPEG images. Other file types such as the OpenDocument XML format of OpenOffice are not currently supported, although HP spokesman told APC that
"we have a roadmap and over time we will be expanding the types of documents we support."
These types will hopefully include ODF. HP has been transforming itself to become more Linux friendly (sometimes at the expense of Vista 7); imperative to GNU/Linux adoption is the neglect of proprietary formats such as OOXML. Two days ago I received a .docx file by E-mail, for the first time ever. █
Permalink
Send this to a friend