07.22.10
Gemini version available ♊︎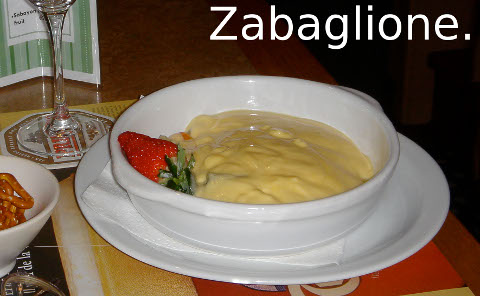 Summary: Distributions news accumulated in recent days
One or two of the five distros I mentioned yesterday had been labeled as "lightweight" either by their designers or the community around them, and I was probably pushing that definition just a little bit when I gave them the chance to run at 150Mhz on 32Mb of memory.

Reviews

New Releases

Our crew, is happy to announce the immediate availability of XFCE, LXDE and SpinBase/OpenVZ Sabayon 5.3 "Spins" built on top of Sabayon "SpinBase" ISO images.
Under the "Extra Spins" umbrella, the Sabayon developers are going to experiment new Stable Releases with different package compositions.

Red Hat Family

The open source remote access project will include 3D acceleration, network tunneling, and perhaps iPad, iPhone, and Android tablet support

Server maker Hewlett-Packard and commercial Linux juggernaut Red Hat have teamed up to help shops using Oracle's Sparc/Solaris platforms make the jump to Linux-based x64 iron.

While the two companies did not say so, the migrations services being offered today through HP Services are no doubt a reaction to Oracle's spiking of HP's Solaris OEM agreement last month. Under that agreement, HP was able to bundle Solaris on its ProLiant rack and blade servers and sell Solaris support contracts, much as it does for Microsoft's Windows, Novell's SUSE Linux Enterprise Server, and Red Hat's Enterprise Linux.

Fedora

When it was launched in late 2004 it was up against a number of distributions that had been in development for years: Red Hat, Fedora, Suse Linux and Mandriva (then still called Mandrake). These were well-developed distributions with their own fans and unique features. Ubuntu, based on Debian, had a solid base but had a long way to go to be as user-friendly as it planned.

Fast forward almost six years and Ubuntu has delivered. For many users it has been the perfect starting point for their Linux adventures. For others it offers the stability that they want from an operating system. It also has a huge fan-base and is the dominant voice in Linux marketing.

Debian Family

Canonical/Ubuntu

"Does Ubuntu have a firewall, and how do I turn it on?" is a popular question among new Ubuntu users. The answer is a bit complicated, but it's an understandable inquiry for those migrating from the Windows world. WorksWithU addresses that question below by taking a look at Ubuntu's firewall and some of the tools available for managing it.

In This Issue

* Ubuntu Free Culture Showcase calls all artists to contribute to next version of Ubuntu
* Operation Cleansweep: We Need You!
* Ubuntu Accessibility Team Personas Survey
* ISO testers for the Hall of Fame
* Ubuntu User Days Wrap-Up
* Ubuntu Stats
* Rocking The LoCo Council
* Ubuntu: a computer operating system built around community
* Ubuntu Chicago Bike Tour
* The Early-Summer LoCo BBQ at hutchnate's house was a tasty success!
* Ubuntu Honduras LoCo Team Wakes up
* Launchpad News
* Ahmed Kamal Joins the Horsemen
* Reviewers Team and Operation Cleansweep
* Ubuntu Manual Project core philosophy
* Man Your Browser

[...]

I'm an Ubuntu and FOSS kinda guy, I'm not happy with software that isn't FOSS and I don't find any sense in proprietisation of code. Having said that there are times when I must be a little more considered and not simply shun an entire site because it's not foss.

Heaven known that deviantArt is one of the most proprietary, confused and messed up places I know. Bad copyright advice, no public domain option, admins that consistently ignore open formats like png and svg. FOSS Software isn't promoted at all in any way. So why in Slartibartfast's fjords would I want to hang my coat over there?

Well no matter what I do there _will_ be artists over there who use Ubuntu, people who may need help with wacom tablets, upgrades or finding help. There will be people who use Windows or Mac but don't have FOSS tools yet or perhaps wouldn't do better with Ubuntu instead. There are artists who'd love to get involved with the wider community but for what ever reason are disconnected by social chance.

Officially, Ubuntu does not come with built-in support for the GMA 500 drivers. We gave a workaround to this problem way back in Oct 2009 when the Ubuntu had just released Ubuntu 9.10. People expected Ubuntu to include these drivers in the Ubuntu 10.04 that never happened.
Permalink
Send this to a friend