07.24.10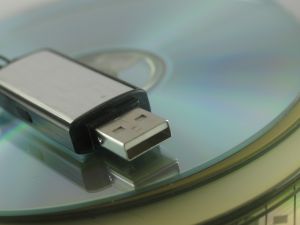 Summary: Free software news roundup
In order to save the data from distant spacecraft, satellites and other scientific endeavors, NASA is leveraging open source tech (including Ubuntu Linux) and regular enterprise networking components to meet their mission.

I had the privilege of speaking with NASA's CTO for IT Chris Kemp this week around the OpenStack project in which NASA is participating. Kemp told me that NASA's Nebula cloud IT environment was built for science and research and has been optimized for low cost and massive scalability.

The Linux and open source community provides countless user and server applications. They also provide solutions to help support these and other applications, even to support non-technical departments. You'll find many help desk or customer service trouble ticketing systems in the FOSS (free and open source software) world. Right now we'll review 5 different solutions.

It's starting off to be a good week for open source configuration management vendor Puppet Labs. The startup announced today that it has raised an additional $5 million in venture funding, bringing total funding to $7 million to date. Those new funds come on the same day that a major new release of the open source Puppet framework is being made generally available.

Why am I reinventing Disqus? That is the question I've been getting asked since I "announced" on Identi.ca that I'd be replacing Disqus with a free (AGPL) comment system that I was to write. Well, I am not the inventor of Disqus, so technically I can't reinvent something I didn't forehand invent. And because I'm not about to run a service for millions of people, my comment system won't have accounts (though it will have the possibility of setting a password so that only certain persons can post with their certain names.)

As the commenters on Slashdot note, one of the most robust open source speech recognition solutions comes from Carnegie Mellon University. It's called Sphinx, and we covered it here. You can use Sphinx for straight speech recognition, or integrate it with applications. To find out more about Sphinx, check out this post from Artificial Intelligence and Robotics.

FSF/FSFE/GNU/SFLC

Nearly a year ago the FSF held a mini-summit for women in free software to investigate practical ways to increase the number of women involved in the free software community.

Those that attended the summit formed the Women's Caucus, and have been working to develop practical policy to recommend to the FSF and the wider free software community. Today, we are publishing the Caucus's initial findings and recommendations.

The 3rd meeting our Fellowship group was on the 4th of March and was mainly about organizing the DFD. You can read the full minutes (in Slovenian) on the wiki.

This paper demonstrates why increased transparency in the field of medical device software is in the public's interest. It unifies various research into the privacy and security risks of medical device software and the benefits of published systems over closed, proprietary alternatives. Our intention is to demonstrate that auditable medical device software would mitigate the privacy and security risks in IMDs by reducing the occurrence of source code bugs and the potential for malicious device hacking in the long-term. Although there is no way to eliminate software vulnerabilities entirely, this paper demonstrates that free and open source medical device software would improve the safety of patients with IMDs, increase the accountability of device manufacturers, and address some of the legal and regulatory constraints of the current regime.

Project Releases

CoffeeSaint is a fully customizable Nagios status viewer. It grabs the status from a Nagios server and displays it in a fullscreen GUI.

Government

Licensing

Open source is everywhere today and there is growing awareness that companies have to meet certain obligations when distributing open source software. Here are some useful resources to learn more about open source compliance.

Open Data

The following recent story in the Times Higher Educational Supplement (the "mainstream" magazine for HE in the UK) shows why we desperately need a clear basis for discussing data. I'll comment inline, but initially just to make it clear that the fuss and hyperbole is because there is no communal framework for understanding and addressing the problem. Also to remind readers of this blog that the UK has a Freedom Of Information Act (FoI) which allows any citizen to make a request to a public body (government, local government, universities, public research establishments) for information, It is the law, and a reply must be delivered within 20 working days and there are only a few grounds for refusal.

Programming

Today's commercial-grade programming languages — C++ and Java, in particular — are way too complex and not adequately suited for today's computing environments, Google distinguished engineer Rob Pike argued in a talk Thursday at the O'Reilly Open Source Conference.

Python4kids

Standards/Consortia

Today the Web Services Interoperability Organization (WS-I; http://www.ws-i.org) announced its decision to transition its assets, operations, and mission into a Member Section of OASIS (Organization for the Advancement of Structured Information Standards; http://www.oasis-open.org/). The transition is expected to take place over the next few months.
Permalink
Send this to a friend