07.28.10
Gemini version available ♊︎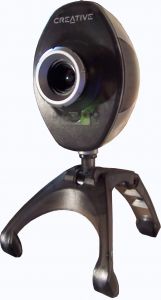 Summary: Microsoft's insecure-by-design products allow the camera to be remotely activated for spying
IF YOUR CHILD uses Windows, be aware of the risk. "Our products just aren't engineered for security," Microsoft's Brian Valentine famously stated. From the German news:
Hacker arrested for spying on schoolgirls via their own webcams

[...]

Two girls told him the little lights on their webcams were not going out when they had finished using them. On examining one of the computers Floß discovered a so-called Trojan computer program which was being used to control the equipment, and which had been spread via the chat service ICQ.
Acquiring anti-virus software is in its own right a risk, based on the news. [via]
The documents list the amounts charged to more than 2,000 people around the world (the screen shots show the distribution of victims globally and in the United States). Victims paid anywhere from $50 to $100 for the fake anti-virus software. The file lists the amounts charged, partially obscured credit card numbers, and the names, addresses and e-mails of all victims.
Windows is very good… for the bad guys. Don't expect the press to blame Windows though; Waggener Edstrom is agitating/harassing journalists who do so. █
"All in all, Waggener Edstrom would have twenty months to lather up the press."
–Barbarians Led by Bill Gates, a book composed
by the daughter of Microsoft's Pam Edstrom
Permalink
Send this to a friend