07.30.10
Gemini version available ♊︎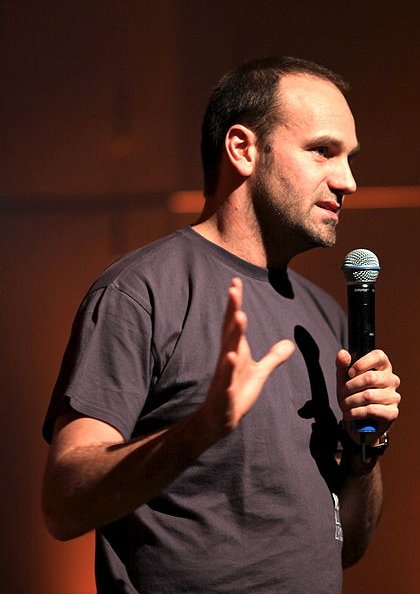 Summary: A few words about the flamewar which involves Fedora people (for the most part) telling off Canonical for not giving much to GNOME
IN A NEW post titled "Tribalism is the enemy within," Mark Shuttleworth responds to criticism which DeKoenigsberg emphasised (stating the obvious in a way), just as Novell had done some years ago.
Do not be drawn into a tribal argument on Ubuntu's behalf

[...]

Right now, for a number of reasons, there is a fever pitch of tribalism in plain sight in the free software world. It's sad. It's not constructive. It's ultimately going to be embarrassing for the people involved, because the Internet doesn't forget. It's certainly not helping us lift free software to the forefront of public expectations of what software can be.
Canonical's Bacon and Novell's Stedfast have responded to this too, but Red Hats' Wildeboer doesn't buy it:
As pointed out by Greg de Koenigsberg, Red Hat outperforms Canonical on a 16:1 ratio. You can imagine that some of the Ubuntu fans don't like to hear this.

So after Jeffrey Stedfast puts out his reply, we now also have Jono Bacon stepping in.

Jono's main argument is that Canonical does a lot on top of GNOME, but on their own, using their own tools and build environment. And he calls this "contributing".

I beg to differ.
At the end he states that 'if you accept that contribution means "adding something TO the upstream project so that it is an integral part of it" the argument of Greg still holds strong. So far Red Hat has contributed 16x more to GNOME as Canonical.' Separately, Wildeboer shares this new cartoon.
"Vilifying a company for not giving much except market share to GNU/Linux is misguided."Personally, I have been defending Ubuntu all along because unlike Novell, Canonical did not sign a patent deal with Microsoft. To make matters more interesting, it was Novell that approached Microsoft to sign a patent deal, whereas it was Microsoft that approached Canonical to sign a patent deal (and Mark Shuttleworth's team shrewdly declined.).
Software patents are the #1 barrier to Free software adoption. Vilifying a company for not giving much except market share to GNU/Linux is misguided. What about all those embedded device makers which distribute loads of Linux copies but rarely — if ever — give anything in return? Ubuntu is just an easy target, so it would be more constructive to avoid flames. Novell on the other hand is spreading Microsoft tax on Linux. Is that acceptable? Novell is in some ways an extension of Microsoft in the technical sense too. █
Permalink
Send this to a friend