08.31.10
Gemini version available ♊︎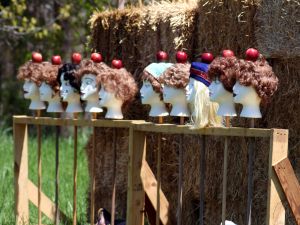 Summary: A patchy pattern is spotted by Techrights — a pattern wherein companies that are trolled for big cash by Microsoft's co-founder are actually not paying Microsoft for patents
PAUL ALLEN'S case against (almost) the whole industry is an important subject which we will watch closely. Allen is not alone among Microsoft executives who become well-funded patent trolls. Other examples include Nathan Myhrvold and Bill Gates.
Allen's professional transformation into a patent troll has already produced at least one cartoon. "Paul Allen will not be able to attack Microsoft or anyone else with agreements due to his prior contracts with Microsoft so it's basically off limits," explained to us Oiaohm last night (morning time in Australia where he lives).
"[W]hile this is perhaps true," argued FurnaceBoy from Canada, "it should not head off some examination of the incestuous intertwined strategies here."
FurnaceBoy then spells out three letters: "S. C. O."
This is a discussion that came about since one of our readers posted the following comment yesterday, pointing out that (almost) none of the companies which Allen sued cross-licenses with Microsoft and they are all US-based, i.e. susceptible to software patents. The commenter says:
"Paul Allen will not be able to attack Microsoft or anyone else with agreements due to his prior contracts with Microsoft so it's basically off limits"
–Oiaohm"IBM have a deal, and it is not sued by Allen. Oracle has a deal because Sun had. Samsung has Microsoft deal…. HP too (they are even managed by Microsofties). VMware is managed by Microsofties, but I don't think it has a patent deal, Red Hat is protected by the OIN and probably Allen don't have a patent that might hit them. Canonical too, and it is too small fish… and Canonical helps Microsoft with Mono.
"HTC has Microsoft deal….
"I think there is some other common denominator we are missing. He didn't sue exactly every Microsoft competitor that is not paying privilege to Microsoft. What else those companies have in common? Maybe the fact they are all into Cloud Computing. Maybe they all use FOSS in some part of their infrastructure, or they depend on Microsoft and still use some competing technology."
Based on another new post from a pro-Linux site ("Apple and open source forced to team up"):
Microsoft is in violation of these patents just the same as the companies that Paul Allen is suing. Interestingly he has not chosen to sue the company that he helped to build. Most of his targets are companies that use open source technology with Apple being one of the few exceptions.
Speaking of Apple, it carries on suing Linux and patenting more and more things (this time stack circuits [1, 2]).
Steven J. Vaughan-Nichols (SJVN) asks, "What does Paul Allen think he's doing!? Besides keeping patent lawyers employed & trying to make a few more billions?"
David Postman, a spokesman for Allen, said that Interval Research was a "groundbreaking contributor" to the development of the commercial Internet and that the patents are fundamental to the ways leading e-commerce and search companies continue to operate." I say this is nonsense.

I am not a lawyer, but I have used the Web almost since day one and I was using the Internet for more than a decade before the Web ever showed up. I've read these patents and they all scream prior art to me.

I think the patents that Oracle is using against Google are weak, but with our fouled up patent legal system in the U.S. they may hold up. I can't imagine Allen's patents holding up.

That aside, I don't understand why Allen is launching these patent attacks.

[...]

But, as to what Allen is doing … I don't have a clue. Again, he has more riches than many countries. Microsoft surely didn't want him to do it.

I think Microsoft will be the ones closest to him to suffer. If I were a multi-billion-dollar company, I'd be tempted to use my own patent arsenal on the source of Allen's wealth: Microsoft. Surely he doesn't want that. No one in big business, except patent trolls, would.
TechDirt believes (or thinks out loud) that "Paul Allen's Patent Madness [May Be] Really An Attempt To Show The Madness Of Patents" and "[o]ne of the Allen patent has 129 claims," points out Jan Wildeboer (Red Hat), who shows this software patent. The abstract starts as follows:
The invention facilitates and enhances review of a body of information (that can be represented by a set of audio data, video data, text data or some combination of the three), enabling the body of information to be quickly reviewed to obtain an overview of the content of the body of information and allowing flexibility in the manner in which the body of information is reviewed.
Microsoft Florian, a .NET developer and defender of Microsoft's patent aggression, has been confronting Wildeboer over at Twitter. "He [Florian] supports patent Microsoft patent troll on his blog, that is smoking gun," writes gnufreex. Anyway, here is the exchange from Twitter:
[16:33] [Notice] -TRT to #techrights- [jwildeboer] Once we fought side by side against #swpat, but now it seems Florian has moved to the dark side. http://is.gd/eLFzN
[16:33] [Notice] -TRT to #techrights- [fosspatents [Microsoft Florian]] @jwildeboer No dark side. Those defendants want same patent system as plaintiff, and it's important to interpret eBay vs. MercExchange.
[16:33] [Notice] -TRT to #techrights- [jwildeboer] @FOSSpatents Allen has enough money already, your arument he is looking for "recognition" iis #fail. Why didn't he sue MSFT?
[16:33] [Notice] -TRT to #techrights- [fosspatents] @jwildeboer I connected recognition to not wanting to be called a troll. Re. Microsoft, I don't know. Maybe they did a license deal?
Separately, Wildeboer shows that Patent WatchTroll, a patent lawyer and thus an aggressive proponent of software patents, validates Paul Allen's status as a patent troll. Patent WatchTroll says that "it seems to me that Mr. Allen is attempting to enter the deep, dark world of patent trolls" and "[i]f I were one of the defendants I would file a motion to dismiss for failure to state a claim" (the full post can be found here). It also says: [via Wildeboer]
[C]olor me cynical about Interval Research's decision to sue all major tech players other than Microsoft, the company that Allen co-founded with Gates.
When even a patent lawyer who is strongly for software patents calls Allen a "patent troll" (or refers to him as such), then who could possibly dispute this other than peripheral Microsoft PR bots such as Ed Bought [sic]? █
Permalink
Send this to a friend