09.10.10
Gemini version available ♊︎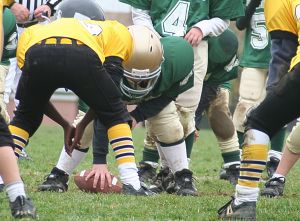 Summary: Words of value from someone who was relatively close to regulators and a word about SCO against Linux
Simon Phipps, formerly an executive of Sun Microsystems, has this to say about the seemingly Microsoft-funded legal attacks on Google [1, 2, 3, 4]:
The conspiracy theories Pamela espouses are well-based. At the start of last year as I was working on other technology policy issues with colleagues in Brussels, there were constant stories of indirectly-but-identifiably Microsoft-sponsored lobbyists and lawyers forming groups to initiate a variety of cases against Google over there, on the premise that "anti-trust has changed us and now Google are the new monopoly". I heard the same from colleagues in DC too. So, as Pamela says: "Is this perhaps more abuse of the legal and administrative systems for anticompetitive purposes? If so, could somebody investigate *that*?"
Microsoft has already admitted being behind legal complaints against Google in Europe.
In other news from Groklaw, the Microsoft-funded lawsuit against Linux still refuses to die.
A new trial. Of course. There can never be too many trials for SCO, as it would like to actually win one and would prefer to keep trying until it does so. Apparently money is no object to a company that is in bankruptcy, has paid none of its creditors, and is now trying to sell off essentially all its assets but the litigation on which it long ago set all its hopes and dreams. And you can't say it's impossible to get an empathetic hearing from this court of appeals. It bent over backwards for SCO last time, granting it this 2nd trial that SCO then lost. So who knows? My grandchildren may someday be writing about the next SCO v. Novell retrial, as this crazed monomania seems to have no closing chapter.
Where/who does SCO continue to get money from? █
"…Microsoft wished to promote SCO and its pending lawsuit against IBM and the Linux operating system. But Microsoft did not want to be seen as attacking IBM or Linux."
–Larry Goldfarb, BayStar, key investor in SCO approached by Microsoft
Permalink
Send this to a friend