09.16.10
Gemini version available ♊︎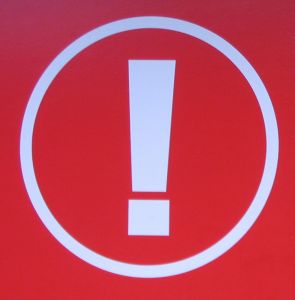 Summary: Rebuttal to Dana Blankenhorn and expansion on an important point about the 'invisible' share of GNU/Linux (where no money is ever paid or an installation registered)
"The Novell news is not news," says this new headline from Dana Blankenhorn, but he is wrong. By all means it is news if Novell indeed accepted an offer [1, 2, 3]. Maybe Blankenhorn just hasn't kept good track of the news, but at one stage it was not known yet what kind of deal Novell would end up with (a sale seemed inevitable).
What we commend Blankenhorn for saying is: "What's happening is based on something Matt (again) reported over a year ago. While Linux is booming, most of its gains are coming from unpaid adoption, not support sales. This means slow growth for vendors who are selling Linux support contracts, like Novell and Red Hat."
"Another point of disinformation (primarily based on hiring in the US) is that Java is dying and .NET is the future."CentOS is said to be exceptionally popular in servers (it is said to be the most commonly used distribution and Techrights too uses it), although other Red Hat clones such a CloudLinux try to approach untapped markets. There is hardly any money in it, but there is huge market share to be silently gained. Vis-a-vis market share, there is a lot of disinformation out there, especially caused by US-only or US-biased data. GNU/Linux has a global market share of well more than 1% on desktops (contrary to Microsoft's claims). Likewise, Microsoft would have people believe it has ~10% in search market share (again, US-only, but this crucial point is rarely mentioned because it sounds much better than the 2-3% share which Microsoft is said to have globally). Notice how much the English-speaking press (mostly US-based) repeats the claims of 1% for GNU/Linux on the desktop (usually citing the Microsoft-funded Net Applications) and about 10% for Bong [sic]. "A lie told often enough becomes truth," said Vladimir Lenin. "There's nothing so absurd that if you repeat it often enough, people will believe it," said William James, the father of modern Psychology.
Another point of disinformation (primarily based on hiring in the US) is that Java is dying and .NET is the future. Novell's Mono project reaffirms this lie (beware more unsuspecting promotion of Mono-based programs like SparkleShare [1, 2, 3, 4]) and Moonlight, to an extent, tries to tell us that Silverlight is succeeding when in fact it is dying [1, 2, 3, 4] (or finding a niche only, at best).
Another case of self-delusion or mass-hypnosis was the recent mock funeral Microsoft arranged for competing mobile platforms. It is Microsoft — not those firms it was mocking — that needs a funeral in the mobile space. As one of our readers put it last night, "Is WP7 Kin/2?" It sure looks like it. Microsoft can only give the illusion of having the upper hand, using half a billion dollars in marketing, i.e. deception. The faking of a funeral was part of this deception; it was an expensive publicity stunt, sometimes called a "Slog" [PDF] by Microsoft.
Do not let propagandistic repetition get to the world. Correct the lies when they come up. It is when people stop challenging the brute-force lies that the lies become truth (in the minds of people). █
'The only thing necessary for the triumph [of evil] is for good men to do nothing.'
Permalink
Send this to a friend