09.30.10
Gemini version available ♊︎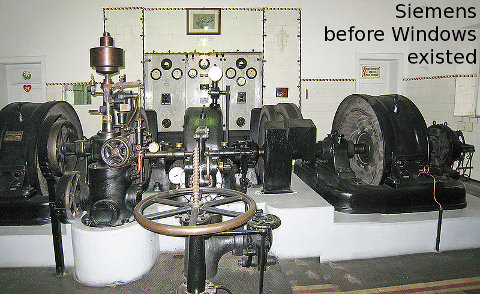 Summary: The worldwide epidemic known as "Stuxnet" is unresolved and Siemens continues to take a serious hit from this Windows-only worm
Stuxnet is turning into quite a Windows nightmare [1, 2, 3, 4, 5, 6, 7, 8, 9, 10, 11, 12, 13, 14, 15, 16]. Microsoft has not yet resolved this problem and according to The Register, "Stuxnet worm can reinfect PCs even after disinfection" (i.e. there is no permanent solution).
A security researcher has found yet another way the Stuxnet worm infiltrates computers used in nuclear plants and other industrial facilities, a technique that has the ability to reinfect machines even after they've been cleaned of the malware.

Stuxnet has already proven itself as one of the most sophisticated pieces of known malware ever. Its ability to target four vulnerabilities that until recently were unknown and unpatched allowed it to spread through USB sticks, Windows file shares, and other vectors. The worm is especially adept at targeting industrial-control applications developed by German software maker Siemens, allowing it to act as a guided missile of sorts that sabotages plants that meet very specific criteria.
Siemens should consider a move to GNU/Linux (it already uses it in some areas of operation) and stop lobbying for software patents in Europe while it's at it [1, 2]. █
"Gates had never been involved in any of the architectural design of Windows, nor had he ever been personally involved in writing such large amounts of code. Now, very late in the game, he was throwing out knee-jerk requests based on the competition. And he seemed totally oblivious to the fact that every such feature change radically screwed up Windows's stability, testing, and ship date."
–Barbarians Led by Bill Gates, a book composed
by the daughter of Microsoft's PR mogul
Permalink
Send this to a friend