10.23.10
Gemini version available ♊︎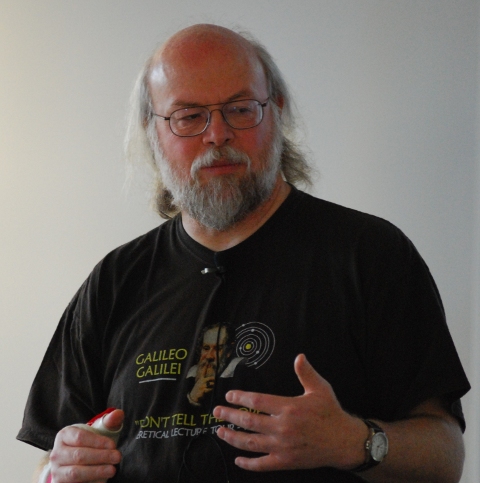 Summary: Mr. Java is the latest among many to criticise Apple for its behaviour this past week
YESTERDAY WE NAMED some of the latest people and groups who criticise Apple after it made some very tactless (and demonstrably incorrect) remarks, as well as selfish design decisions that may harm developers. There are exceptions, however, such as a Gentoo developer, "flameeyes", who wrote: "I don't understand… Apple is trying to get us rid of two techs we ranted on for years (Flash and Java) and yet they are doing it wrong?"
In the eyes of Java developers (of which there is a huge number), Apple is doing plenty of wrongs.
"Gosling calls Jobs a liar," says Simon Phipps, Gosling's former colleague. From the post in question:
Macrumors has an article on the fuss about Java on the Mac. They quote Jobs as saying:

Sun (now Oracle) supplies Java for all other platforms. They have their own release schedules, which are almost always different than ours, so the Java we ship is always a version behind. This may not be the best way to do it.

It simply isn't true that "Sun (now Oracle) supplies Java for all other platforms".
Our readers have talked about this in IRC, alleging that Mac fans attack Gosling like he insulted their religion (see the comments). "Well, Apple is rather rotten to it's open core," wrote David and gnufreex replied with: "I saw how Apple fanboys blasted Gosling on one of his posts earlier. He said something about Google trying to compete with Apple which is "borg-wannab-be". Apple fanboys attacked him one after other. Sick zealots. Church of Apple."
What's truly rotten at Apple is not necessarily people who merely admire the company. Apple is not accountable for the behaviour of its customers. But Apple itself is killing computing and anyone who still cares about any morsel of openness should pay attention to posts which say:
Apple doesn't want you use your computer to control an Arduino, write custom printer drivers, run a game server or control your house lights. They want you to shut up and consume. Us nerds? We're fine with our Space Station Control computers. But everyone else? Apple wants them to have their iPad, bag of Cheetos and credit card handy. You want to watch 30 Rock on your iPad? Apple gets 30%. You want to buy the latest BedazzleMyAngryBirdGemLoop game? Apple get 30% and could not be happier.
Danny Pickle remarks:
Apple has announced it's bringing the App Store to the Mac. How long until MacBooks need jailbreaking too?
Danny links to this latest call for action from the Defective by Design campaign:
Well, it's official. Apple has now announced it's bringing the App Store concept to the Mac and it looks like they'll be restricting apps with FairPlay DRM too for good measure. When we first began talking about the problems with the App Store on the iPhone and iPod Touch, people wanted us to drop it and stop talking about the DRM tricks being pulled by Apple on the grounds that the iPhone wasn't a general purpose computer (it is, and the iPad is too) but rather an appliance.

Presumably, Apple won't (yet) be stopping the Mac from installing software from other sources as they have with the iPhone, at least not just yet. But consider this: just like the original iMac shipped without a floppy drive, the MacBook Air (recently updated) was the first Mac without an optical drive — will this have the effect, intentional or otherwise of making the App Store the only place to buy certain software, including its own iLife suite of 'lifestyle' applications?
For the sake of software freedom and for people to control their computers (unlike telephones, which tend to be very rigid) it is important to educate people and to discourage buying products from Apple. Do not allow one Microsoft to be replaced by another because Apple is no better, it's just different. The company is clearly not interested in technology, it is obsessed with total control*. It even openly mocks those who do try to give customers more control. "The definition of insanity is doing the same thing over and over and expecting a different result" — that is a relevant quote often attributed to Benjamin Franklin. Apple needs to lose because its goals are antisocial. █
____
* Microsoft too was used by Gates for world domination (to the extent he could attain it).
Permalink
Send this to a friend