01.10.11
Gemini version available ♊︎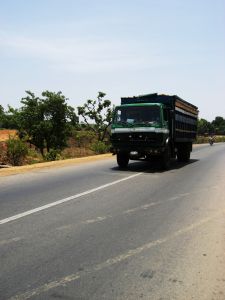 Summary: The Gates Foundation poisons the little press that exists in Africa using another cash injection which tilts coverage and yields self-censorship
THIS MORNING we wrote about Gates' use of AGRA, which he contributed to creating in order to advance his investments in Africa (seeds with patents, expanding a monopoly to more continents). On previous occasions about a year ago we also showed that Bill Gates had paid a lot of money for African journalists to cover his work the way he likes it. The veil of "training" was used and James Love mentioned this rather recently, in a very comprehensive summary of his.
We are saddened to find that Mr. Gates just cannot let journalists do their work independently. Using his tax-exempt bank account (Gates Foundation) he targets a very major channel of communication in Africa:
A $2.3 million grant from the Bill & Melinda Gates Foundation will enable AllAfrica to move from periodic to consistent coverage of development issues and to increase institutional capacity to support future projects.
To African journalists that is a lot of money. Just how much coverage will that pay for? Will AllAfrica risk this funnelling of money (at present or future) by criticising/challenging/questioning AGRA, Gates, or Monsanto? Will there be self-censorship? Gates worship? Our readers are smart enough to decide, but what about those who will read AllAfrica without knowing that Gates pays it millions of dollars? Techrights is extremely concerned about this and so should everyone in Africa (many are unaware of the situation and therefore trust the media, unlike in Russia for example).
A journalist whose work we admire has has highlighted the problem in his article titled "Gates Foundation partners with African media group AllAfrica.com", starting with:
The Bill & Melinda Gates Foundation has entered into another media partnership, this time with AllAfrica.com, to enhance international and African coverage of global health and development issues.

AllAfrica.com describes itself as the "largest electronic distributor of African news and information worldwide," a multi-media content service provider, systems technology developer and a mega-aggregator of news publishing an average of 1,000 stories a day.
Gates Keepers explains that "The Gates Foundation buys a part of AllAfrica dot com". As we explained some days ago (also in Spanish), Gates need only pay the journalists who cover areas which affect his business, so it is an affordable injection of bias.
Here they go again. The Gates Foundation funds AllAfrica dot com. Now this African media giant will not criticise the Foundation.

Is there an African organisation that can take on an 'AllAfricaWatch' watchdog role by counting AllAfrica stories praising the Gates Foundation and the stories criticising it?
When you control the channels of communication/information, you control people's minds. Does Gates control yours? █
"In the fall of 1982, Pam Edstrom [of Waggener Edstrom], a diminutive woman with piercing blue eyes, was recruited by Microsoft. [...] In modern-day business, flacks were responsible not only for avoiding bad press, but for spinning the good. [...] Hanson and Edstrom would spin a whole new image for Gates himself. They would tap the best and worst of Chairman Bill, changing his clothes, his voice, and his allegiances, driving him to become not just the boss, but, essentially, the company mascot—a sort of high-technology Colonel Sanders." –Pam Edstrom's daughter
Permalink
Send this to a friend