02.06.11
Gemini version available ♊︎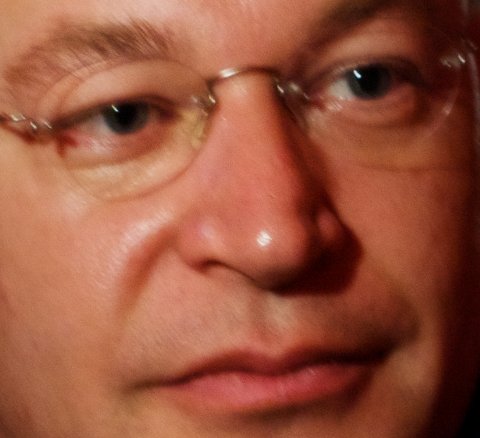 Former Microsoft President Stephen
Elop (now Nokia CEO), photo by Luca Sartoni
Summary: Suspicions of entryism at Nokia are fuelled by reports that Microsoft and Nokia will announce a partnership within days and the company's existing management (not the CEO from Microsoft) will get canned
OUR reader Wayne says that "Analysts Suggest Nokia Commit Corporate Suicide" (by liaising with Microsoft) and our reader Satipera says that "Elop makes his move" when he prepares to fire executives at Nokia (maybe to be replaced with more former Microsoft colleagues, just like in VMware and other such companies where new leadership from Microsoft meant trouble). This is not for certain yet, but Reuters is one of the agencies/publications most focused on Nokia (especially with breaking news about Linux at Nokia) and it cites another publication in German (a German tabloid once said that Microsoft would buy Nokia).
The world's biggest cellphone maker Nokia is likely to sack several executive board members in a management shake-up, a German weekly reported.

As rival companies have been eating into Nokia's market share, Chief Executive Officer Stephen Elop, who took over last September, is due to unveil a revamp of the company's strategy, which could include organizational changes, on February 11.

Citing company sources, German weekly Wirtschaftswoche reported on Saturday that Mary T. McDowell, the executive in charge of Nokia's mobile phones unit, may have to leave the company along with Niklas Savander, the manager of the markets unit.
For background, also see:
Nokia is about to announce a new deal with Microsoft, says Engadget (we'll know if this is true in a matter of days) while Intel may be further distancing itself from Microsoft not just with MeeGo/Moblin (Microsoft-Nokia alliance can diffuse it) but also with other platform decisions. According to the Microsoft boosters, Intel is also pulling out of Seattle. "In the short term in Seattle, the surprise decision translates into a sudden spate of researchers looking for new work elsewhere at Intel or at other tech companies, such as Google and Microsoft," say the boosters. Well, Microsoft doesn't do much 'research' in the West anymore and all it can come up with are patent applications (for offensive actions) and Google ripoffs, which we'll expand on in an imminent post. These companies are trying to save money — maybe offshoring at times — because the race to the bottom is on with China. Nokia too is no exception here as it famously shut down operations in Germany a few years ago. Research is becoming a luxury and I'm fortunate to still be part of this dying field of operation (focusing on development, not just patent monopolies and PR). It will be very sad if Intel and Nokia end up becoming clients of the monopolist, which obviously slows down technological progress. █
Permalink
Send this to a friend