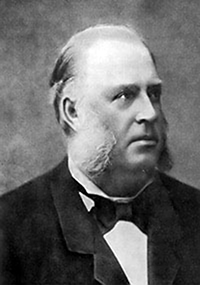 Not what Nokia's founder had in mind
Summary: As Microsoft replaces Nokia's CEO, Anssi Vanjoki already jumps ship and the BBC is excluding Free software users after hiring many managers from Microsoft UK
EARLIER on in the week we wrote about Nokia's CEO coming from Microsoft and we mentioned what Microsoft was doing inside the BBC in one of these two posts, which debated entryism [1, 2]. Well, guess what? The crisis at Nokia already deepens. Just days after the Microsoft appointment at Nokia, Anssi Vanjoki is leaving, maybe to protest (can he now be replaced by another person from Microsoft?). As TechCrunch put it for those who don't know Vanjoki:
Imagine if Jonathan Ive, the designer of the Mac and the iPhone, walked out of Apple one day before its world developer's conference? Well that's the kind of impact of the resignation today of Anssi Vanjoki, who has announced his departure one day before Nokia World, the company's major annual event. Vanjoki was widely seen as being the potential 'Steve Jobs" of Nokia – a product obsessive who could get things done.
In a separate new post there is reassurance that
MeeGo goes ahead as planned
but so does Symbian:
Just after the keynote, I spent 15 minutes with Vanjoki and pressed him more about MeeGo. "The platform," he told me, "is the next part of our strategy, following Symbian in the smartphone market." According to Vanjoki, a reworked Symbian has "caught up" to other platforms, and MeeGo is the product platform that will catch competitors flat-footed. With bluster and confidence, Vanjoki described the next generation of portable computers powered by MeeGo, pointing out that I'll want to carry a MeeGo device instead of the MacBook I lugged to Nokia World. If that isn't some attitude, I don't know what is.
In our most recent
post about the BBC (and Nokia)
we showed that even more Microsoft managers are entering and influencing strategic areas (strategic to Microsoft). In response to what Microsoft staff does inside the BBC, the Open Source Consortium has just published its formal
Ofcom complaint
:
The BBC led consortium developing Project Canvas are looking to develop yet another walled garden. As such, the OSC believes this will have adverse consequences for the device and software sector, diminishing consumer choice and causing inevitable consumer harm.

We have asked Ofcom, the industry regulator, to look at the wider effects on the device and software market.

These wider effects will be the result of the BBC and its joint venture partners limiting technology choice, setting arbitrary access conditions and enforcing mandated branding decisions
Later on, the brilliant Mark Ballard
covered this too
:
Open source Brits charge BBC with foul play



The UK's Open Source Consortium has filed an official complaint against the BBC and its partners in Project Canvas, the joint venture designing a proprietary standard for Internet media players.

The Canvas confederacy, which includes the most prominent of the UK's terrestrial television broadcasters - the BBC, Channel 4 , Channel 5 and ITV - has already attracted complaints from rival broadcasters Sky and Virgin Media.

Now they've been joined by the OSC, which lodged a complaint this weekend to UK telecommunications regulator Ofcom, on behalf of the computer industry.

The OSC told Ofcom that Project Canvas would drive an anti-competitive wedge into the market for computer operating systems and media software.
It's not BBC staff that's doing this. It's former Microsoft staff which entered the BBC, probably having been invited by other former Softies (Microsoft UK) who had entered beforehand. This type of thing happened in other companies and we gave examples the other day. At taxpayers' expense they carry on excluding users of free/libre operating systems. How convenient.
Microsoft Nick's headline
asks
: "Is Microsoft the puppetmaster?"
Nick refers to Microsoft's rather apparent role in attacking Google by proxy right now [
1
,
2
,
3
,
4
], not just GNU/Linux users.
Microsoft denied to comment specifically on the Texas investigation, though a source said the company has not received any formal requests for information from the attorney general's office. (No formal request is needed -- investigators can call up companies for information without sending official requests.)
"OOXML Paoli", whom we recently found spinning a great deal for Microsoft [
1
,
2
,
3
,
4
,
5
], is now bringing to Microsoft yet
another 'Open Source' insider
, Gianugo Rabellino. That's what Microsoft is good at doing. It's good at intruding things
like the most recent OpenOffice.org event
. It's mastery of entryism. How long can some people pretend that Microsoft is not a huge problem and
its employees are corporate poison
?
⬆