02.20.11
Gemini version available ♊︎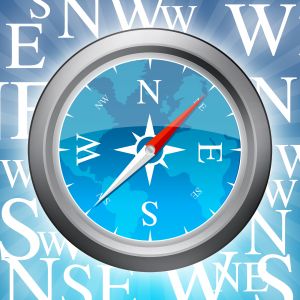 Summary: The journey taken by Joseph LaSala and other former staff of Novell
The departure of Novell's Joseph LaSala (senior vice president, general counsel and secretary) was mentioned here 3 years ago [1, 2]. It happened just over a year after Novell had sold out to Microsoft and LaSala is now taking an identical role at Sapient: "With over fifteen years of experience as general counsel in many public companies, LaSala joins Sapient from Discovery Communications Inc most recently, where as general counsel he led the legal effort related to Discovery's go-public transaction in 2008 and was advisor to the board and management team. Before Discovery he served as general counsel for enterprise software company Novell Inc."
Marc Burrows's career move, which was mentioned in [1, 2, 3], also reveals some Novell roots:
Marc Burrows has been promoted to the position of international marketing manager. Burrows has been with Aribex since 2006, last serving as product manager. His prior experience includes export management and trade financing. He was previously involved with international product development teams at Novell and WordPerfect.
WordPerfect under Novell goes a very long way back, just like Eric Schmidt.
The Novell roots of Google's CEO Eric Schmidt were mentioned briefly in the previous post and also in a variety of articles from the past two weeks, e.g. [1, 2, 3]. To quote just one of them:
In February 2001 they approached Novell CEO Eric Schmidt with the offer of being CEO for Google. He accepted and became both chairman and CEO, while Brin became president of products and Page president of technology.
How about going further back in time to this new post from ZDNet:
In order to pass the test, I had to gain a basic familiarity with Novell NetWare, so I got a trial copy of NetWare (I think it was 3.12) and began to experiment.
Some other news articles about Netware are omitted. Their significance is mostly historical, just like this new article about Thomas Quinn, a former Novell president:
E-Fuel is the brainchild of Thomas Quinn, a former president of the networking giant Novell (NOVL), whose last company, Gyration, developed and patented the motion controller for the Nintendo Wii. So how does his fuel system work?
Here is another move involving Ximian/Novell staff ("he has held senior marketing positions at technology companies including Ximian, Novell, Lotus/IBM, Webhire, Deltek Systems").
Over the past few years we have shown that Novell suffered serious brain drain. █
Permalink
Send this to a friend