04.02.11
Gemini version available ♊︎
Processes of high secrecy exposed!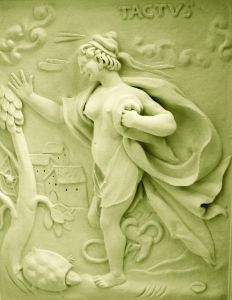 Summary: Transparency is achieved by activists from the Foundation for a Free Information Infrastructure (FFII) and a response is issued to Microsoft-funded claims that patents are good for startups
André Rebentisch from the FFII exposes or at least reveals what he calls "[s]ecret EU analysis on the unitary patent", which is a back door to software patents. From his informative blog:
A document kept secret so far by the Council, a legal analysis on the unitary patent enhanced cooperation, was made available to me today in response to my document access secondary application (cmp. EC/1049/2001). My arguments for the secondary apllication were the ECJ turco judgement and the general character of the legal matter.
André's colleague/friend, Mr. Henrion, writes: "EU Patent Quality study asks patent applicants what they think about patent quality: http://ur1.ca/3q27s"
There seems to be disagreement within the FFII — one that relates to diplomacy at least. Mr. Henrion, the president of the FFII, does not concur with the opinions or approach of Mr. Rebentisch, who drives the "@FFII" account in Twitter and Identi.ca. But the matter of fact is, based on the recent statements from the FFII's Web site, there is great dissatisfaction with what the EPO has been doing. In a new formal statement, "FFII recommends EU to remove barriers for startups" by removing the patent maze (which Microsoft lobbyists claim to be good for startups, by faking them as bogus spokespeople). From the FFII's statement:
The FFII answered a consultation call from the European Commission General Directorate Internal Market on the enforcement of intellectual property rights.

For the EU to help startup companies, the FFII advises to reduce market entrance risks for innovative companies. Most SME and startup companies that support FFII operate in digital markets. In digital markets innovators are often confronted with patent minefields.
To recall and reassess some of the latest developments regarding the EPO, see this wiki page. █
Permalink
Send this to a friend