04.12.11
Gemini version available ♊︎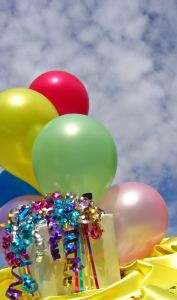 Summary: Truths about Techrights and how to get involved (preferably IRC)
A longtime reader has repeatedly suggested that we introduce Techtrights properly, at the very least to those who do not know it or have heard about it from people who defame us/incite against us and sometimes retaliate against those who mention us. Yes, we are being defamed by those whom we criticise, usually those whose interests are directly and squarely against those of Free software. Groklaw was subjected to the same type of treatment for almost 8 years (especially when touching controversial subjects like Mono), but those who spent time around the site would know that its detractors simply lie. So, here are a bunch of myths we wish to address:
Myth: Techrights hasn't many people participating.
Reality: In Techrights, communication used to rely on blog comments and E-mail, but ever since the middle of 2008, Freenode-hosted IRC has been the favoured means of communication (real-time, groupthink in the positive sense, etc.), which also goes public in the form of daily logs (conversations in IRC are less formal, so they get separated). In addition we use a wiki component, many of those who are involved use identi.ca for coordination, and in 2009 we decided to restrict blog comments to registered readers only. This lowered the amount of comments by almost 90%.
Myth: Techrights is a rebrand of Boycott Novell
Reality: A long time ago the site expanded in terms of scope (like SCO in the case of Groklaw) and we needed to organise the site in a way which divides the causes a little more effectively. So Boycott Novell became just part of a bigger domain, called Techrights. The transition was long overdue and it took years due to technical reasons which we resolved only to an extent (using the wiki, URL redirects, and so on).
Myth: Techrights is edited by some crazy person
Reality: People who know my qualifications and know me in person would beg to differ. I never hid my identity, either. I am working as a post-doctoral researcher specialising in image analysis and statistical modeling and I won some awards for my technical achievements, in addition to many trophies for achievements in physical, competitive sports. I also have an affinity for UNIX/Linux servers administration, with particular interest in the use of clusters to improve performance (necessary for the aforementioned job as I work with many gigabytes of 3-D datasets). People who defame the messenger's character based on personal as opposed to technical arguments (cheap smears) are only stooping as low as one can get. The ruder defamatory comments doubt my doctorate degree or claim that I went to some obscure college when in fact I earned my degree at a 5*-rated department (highest in the UK), having been supervised by its Head of Department who received an OBE from the Queen of England. My software engineering credentials are ranked First Class with Honours. I still code on a daily basis and my software is free/libre. I do not interject my personality into this Web site because the site is not about me, it is about issues that more and more people care about. I've sacrificed a lot to grow its community and scale of content (body of diverse work) despite the many threats and attacks against me, so those with vengeance must remember that I too am a person with feelings and being lied about can be unpleasant, not just unethical. I am very approachable, I am not angry or dangerous, and those who still believe the stereotypes are encouraged to contact me as I always respond.
Myth: Techrights breeds hatred
Reality: The site could be interpreted in this way when it comes to a push called "Boycott Novell", but the person who chose the name "Boycott Novell" no longer writes here, due to lack of time and other personal reasons. The reality is, the history of people who write here shows a track record of GNU/Linux advocacy (yes, mostly the GPL camp), not criticism of companies. Many of us are developers who actively contribute to the community. As the daily links in this site ought to show, this is still a focus of ours. Good news need not generate responses, whereas bad news tends to require discussion centered around rebuttals. This is why the subjects we cover in standalone posts are typically of negative nature. Many site are like that and it's called "progressive".
Myth: Techrights is editorially dependent on other sites
Reality: With the exception of the many external links we provide (some opponents of ours rant that these are not enough because we also cross-reference extensively), we are editorially independent. I used to write for news sites, but owing to my dependence on an editor's judgment and de facto censorship I decided to concentrate my efforts on Techrights. People who contribute to Techrights do not have their sentences minced or their views discouraged to the point of self-censorship.
Myth: Techrights censors
Reality: In almost 5 years of running this site, we have never deleted any blog comments, not even vulgar ones which bear X-rated words and maybe threats. Over time this led us to requiring that users at the very least register, which leads to some certain liability/responsibility for what is said. "Anonymous cowards" tend to be reckless and IP addresses from Novell headquarters used to comment here anonymously as well (they are reportedly doing so from outside this site now, sometimes anonymously).
Myth: Techrights got cracked
Reality: Techrights was never cracked. This is part of the mythology spread by Internet trolls and stalkers, who try to defame the site by all means available, even libel which they themselves 'plant' on the Web and then cite as 'proof'. When we came under DDOS attacks which downed us for days some clowns dared to suggest that we had DDOSed ourselves. Right, because that's the most logical explanation…
Myth: Techrights gets paid to 'shill' for freedom
Reality: Neither I nor anyone else who is associated with this site ever received any incentive — money of otherwise — to run this site. This Web site is a form of grassroots activism and it is a hobby.
With all that in mind, please consider making us stronger by rebutting the lies which get repeated around the Web and also by making first contact in the IRC channels. That's where a lot of our activity takes place and it is very amicable. █
Today's Groklaw News
"Groklaw," the website created and maintained by paralegal Pamela Jones to fight on behalf of Linux in court battles filed by software firm SCO, is shutting down.

Jones, also known as PJ, waged a fierce battle against SCO, a company that threatened the Linux world with its suits against IBM and Novell [for Unix]. SCO ended up losing in court, and Jones wrote on at Groklaw on Saturday that she was shutting it down.

"I know a lot of you will be unhappy to hear it, so let me briefly explain, because my decision is made and it's firm. In a simple sentence, the reason is this: the crisis SCO initiated over Linux is over, and Linux won. SCO as we knew it is no more," she said.

Pamela declares victory, resists the temptation to diversify and announces Groklaw will no longer publish original articles. Personally I think this is a great loss for the wider software freedom community; an investigative community venue is definitely needed to counter the mesh of conspiracies I know are the daily work of industry lobbyists and standards professionals.
Permalink
Send this to a friend