05.12.11
Gemini version available ♊︎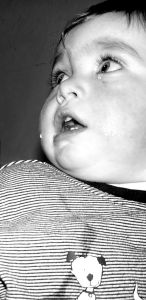 Summary: Despite all the spin, Microsoft is still attacking the little guy, primarily using new methods like government-granted and USPTO-stamped monopolies
THOSE who believe that the mythical "new Microsoft" exists are simply not paying attention. Pamela Jones from Groklaw recently wrote about Microsoft's antitrust/oversight expiring in the context of its patent racketeering. Windows and Internet Explorer are both losing market share, but Microsoft is now busy using software patents as means of being paid for the competitors' platforms. How is that not abusive? It's a distortion of the market. Ironically enough, says IDG, "Open source foiled Microsoft antitrust case," but the claim is not compellingly defended in the article. To quote one part of it:
What loomed foremost in the courtroom was Microsoft's massive market share in desktop operating systems and productivity apps, as well as the dramatic decline of the Netscape Web browser with the arrival of Internet Explorer.

Economists from Stanford, MIT and Berkeley filed briefs advising the court on remedies, giving Jackson the arguments for strong action.

"The most important benefit for society that will be created by this remedy will come from faster innovation," wrote Paul Romer, a professor of economics at Stanford, in a court brief about a break-up.

Jackson's order created two new and powerful companies, one to run the operating system business, and the other, its applications. Each company would have revenue at more than $8 billion a year and profits of more than $3 billion in 2000 dollars.
Needless to say, Microsoft gamed the legal system and managed to sneak out of Jackson's ruling. We wrote about this before.
In general, government intervention has thus far been ineffective. Microsoft only needed to show some minimal commitment to other platforms. Even that is being done improperly because, to borrow this one new headline, "Microsoft leaves Mac Office users in the lurch, says research" (not exactly news, is it?)
Microsoft yesterday told Mac Office users it doesn't yet have a fix for a PowerPoint bug that it patched for Windows customers.

"Security updates for Microsoft Office 2004 for Mac, Microsoft Office 2008 for Mac, and Open XML File Format Converter for Mac are unavailable at this time," the company's MS11-036 security bulletin said. "Microsoft will issue updates for these software when testing is complete, to ensure a high degree of quality for their release."

MS11-036 was part of May's two-update Patch Tuesday, and closed a pair of holes rated "important" in PowerPoint 2002, 2003 and 2007 on Windows. Only one of the two bugs affects Office for Mac 2004 and Office for Mac 2008.

The newest versions, Office 2010 on Windows and Office for Mac 2011, do not contain the vulnerabilities.
Expect Microsoft to get more and more vicious as the debt grows. Just see what Microsoft did for OOXML (corruption galore). Microsoft is not just a company that is being sued a lot for its abuses; increasingly, Microsoft is suing other companies as part of its business model. The "new Microsoft", if such a monster exists at all, is a lot worse than it has ever been. Regulators ought to initiate new antitrust action against the racketeering operation named Microsoft Corporation. They already know the address of the Don, who is busy investing his billions boosting patents/monopolies and rewriting his bio (by buying out the press). █
"This anti-trust thing will blow over. We haven't changed our business practices at all."
–Bill Gates, 1995
Permalink
Send this to a friend