06.17.11
Gemini version available ♊︎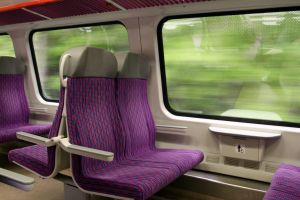 Summary: Following the sale of Novell and the failure of Move Networks we look at Drew Major's legacy
THE THING about Move Networks is that it is hardly around anymore. Drew's latest 'baby', Move, died last year (around the same time as his previous 'baby', Novell, which many still view of Noorda's company), but this article suggests that the company is "rebounding with new business". To quote:
Move's founder and chairman Drew Major, a local man and BYU alumnus, was one of the founders of Novell and the lead architect of NetWare, the killer app of its time. In 1995, BYTE magazine named him one of the 20 Most Influential People for the previous 20 years of the computer industry. He was inducted into the National Computer Industry Hall of Fame in 1999 and into the Utah Technology Hall of Fame in 2005.

He founded Move Networks 10 years ago after Novell rebuffed his vision of broadcast-quality TV on the Internet. The upstart initially enjoyed huge backings from Microsoft, Comcast and Walt Disney, and big-ticket clients like ABC, HBO, Fox, ESPN, Discovery, CBS, WB and Televisa, the largest publisher of Spanish content in the world.
Novell, as everyone recognises by now, is dead. Its glory days are long gone and its legacy brand still keeps for its products some of their old inertia. From CRN India:
Shah started by selling Banyan VINES products. "There were two prominent names in networking products—Novell and Banyan VINES. Novell was known more for its LAN software and there were also piracy issues. I chose Banyan VINES."
Novell will probably be remembered for its legacy in the network, not for its later products. There is some new PR piece titled "Novell Positioned in Leaders Quadrant for Security Information and Event" and he was explained before, Magic Quadrant is a matter of nepotism or bribes sometimes. Those who bet on Novell put their cards/bets on a ticking time bomb. A few weeks ago we explained that Groupwise was a dying product, but "Sonian(TM), the pioneer in cloud-powered archiving, today announced its partnership with HostedEM to deliver the first ever Cloud-Based Managed Service for Novell(R) GroupWise(R) in the enterprise collaboration market." When was the last time that Novell/Attachmate gained a major new client of Groupwise? Will it new owner even try? As we shall show later, SUSE is already being neglected. █
Permalink
Send this to a friend