06.19.11
Gemini version available ♊︎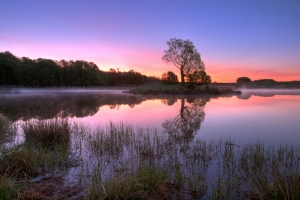 (ODF | PDF | English/original)
Resumen: "El ministro Simon Power confirma que el proyecto de ley de patente NZ se aprobó sin ninguna modificación. Los programas de ordenador son excluidos", anuncia un principal lider del Free/Open Source Software en la isla.
Nuestra página dedicada sobre Nueva Zelanda (wiki para kiwi[http://techrights.org/wiki/index.php/Software_Patents_in_New_Zealand]) se acumula la mayor parte lo que escribió acerca de la lucha de Nueva Zelanda contra los extranjeros y sus ayudantes en el interior del país – los que querían los monopolios en las recetas de software. Hay buenas noticias esta semana.
"El ministro Simon Power confirma el Proyecto de Ley de Patentes NZ se aprobó sin ninguna modificación. Programas de ordenador excluidos ", escribe Don Christie[http://twitter.com/normnz/status/80058819614474240], citando esta página[http://www.burgess.co.nz/law/patents-bill-2010-update]. También escribe que[http://twitter.com/normnz/status/80386202213158912]:
"Método y aparato para llevar a cabo una campaña de marketing en nombre de una publicidad" – patentes de métodos comerciales en Nueva Zelanda – la aplicación de Patentes # 591806
Tal vez puede invalidar esto sólo mientras Microsoft retiraba su OOXML patente[http://computerworld.co.nz/news.nsf/news/xml-patent-saga-ends-with-microsoft-withdrawing-application] hace unos días. No fue invalidado pero se retiró de acuerdo con un comunicado de prensa[http://techrights.org/2011/06/16/nzoss-milestone/]. Sólo falta que los lagunas "integradas" (haciendo pasar software como hardware) deben ser eliminados o tratados explícitamente en las directrices de patentes. █
Translation produced by Eduardo Landaveri, the esteemed administrator of the Spanish portal of Techrights.
Permalink
Send this to a friend