08.10.11
Gemini version available ♊︎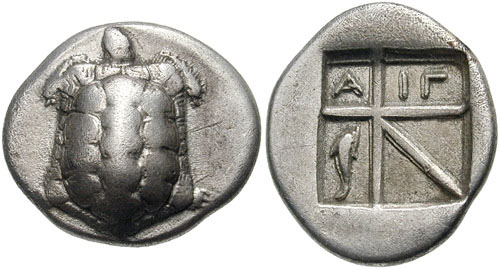 Summary: Patents drive up the prices of products and devalue the workers, especially those outside few monopolistic corporations; more people realise this and as the press gradually shows, there is room for a real reform annulling/voiding certain types of patents
THERE HAS BEEN a lot of backlash against patents recently (Techrights gave many examples), and not just software patents. ZDNet makes it seem like defeatism is the route to achieving something, at least based on their editors' blog (Larry Dignan). Interestingly enough, some blogs in ZDNet recently started emulating — perhaps unintentionally — Techrights' "summary" format (same formatting, same structure therein). Here is the example of defeatism:
It's fairly obvious that patents are the new tactical nukes in the technology industry. Companies want to grab patents largely to defend lawsuits than actually create anything. The companies with the most patents win.

Short of some cross industry disarmament policy—something that won't happen—there will have to be some reform on the patent front.
It goes on to explaining that it's a lost cause to fight back. Very disappointing, very ZDNet. Conversely, TechDirt comes out swinging with this post about patent trolls, which says 'the court clearly noted the "non-practicing entity" part of the business in pointing out that, "As a non-practicing entity, Eon-Net was generally immune to counterclaims for patent infringement, antitrust, or unfair competition because it did not engage in business activities that would potentially give rise to those claims."'
TechDirt also has this new post about "Patent Troll To Settle For Nothing":
Last summer we wrote about an absolutely ridiculous patent troll, named Gooseberry Natural Resources LLC, who holds a ridiculously broad patent (6,370,535) that it claimed covered the basic concept of generating a press release online, which it then used to sue a bunch of companies who had been in business since way before the patent was issued. At the beginning of this year, we noted that Gooseberry tried to expand the definition of what the patent covered, and sued a bunch of tech sites you probably read, including Fark, Reddit, Slashdot, TechCrunch and Digg. As we noted at the time, as with most patent trolls, Gooseberry was just a shell company, and the real owners of the patent were a secret. Tragically, even with the combined investigative power of those sites, no one was able to piece together who really owns that patent.
So progress is being made after all. "Google-Microsoft spat could be tiny step toward patent reform" says another headline:
The public row between Microsoft and Google continues, with both Microsoft and Google issuing new responses to one another over Google's original accusation of patent bullying. The basic gist is this: Google says Microsoft's invitation for Google to join the Novell patent consortium was a "false 'gotcha!'" that would have put Android at a disadvantage, while Microsoft asserts that Google merely wanted to assert the same patents against others. Both parties say that the other has not directly addressed their core arguments.
Red Hat's Jan Wildeboer speaks of a "rather radical plan to limit/channel patent trolls" and it is "Time To Really Deal With The Broken Software Patent System," alleges Brad Feld in his latest good article. He explains: "There have been two dynamite stories on NPR recently – the first on The American Life titled When Patents Attack! and one on Planet Money titled The Patent War. If you have an interest in this area, the two are well worth listening to.
"In the past week, the discussion exploded starting with a post from Google titled When patents attack Android. The word "patent" shows up in 20 of the Techmeme River articles from the last week. Martin Fowler, a software developer, had a well thought out article titled SoftwarePatent. And they kept coming."
The FSF is trying to get an Ogg version of the show and TechDirt cites the same broadcast:
Politicians, Innovation & The Paradox Of Job Creation

There's been a ton of talk from politicians lately about the importance of "creating jobs." This comes from both major political parties, of course. We've seen the Democrats jump heavily on the jobs agenda and the Republicans have been hyping up their ability to create jobs as well. A few months ago, This American Life produced a fantastic episode on the hilariousness of politicians claiming that they're going to "create" jobs, with a focus on Wisconsin Governor Scott Walker (one of the few stories about him that has nothing to do with unions).
This whole debate over software patents carries on in various circles and a solution that may include abolishment of software patents should not be considered far-fetched. That's what a lot of the public wants and increasingly demands too, as awareness is increased. █
Permalink
Send this to a friend