09.05.11
Gemini version available ♊︎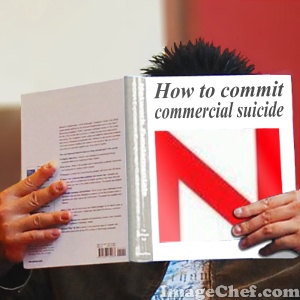 Summary: Bad signs appear as Attachmate puts SUSE aside but continues to 'hoard' UNIX rights, dissociating one's importance to the other
ATTACHMATE has been ensuring that it can maintain its status as a proprietary software company. Executives who were committed to a different agenda were mostly removed, expelled, or simply left. Mono developers were fired without exception and SUSE was relocated and relegated to Germany, where developers are now dependent on funding from Microsoft. What is actually left in Attachmate which is "open source"? Even Vibe was axed as we had predicted all along; it was in part based on Free software from Google (Wave).
Attachmate, a Microsoft Gold Certified Partner, is putting new people in charge and the Deccan Herald (insisting on just Internet Explorer or Netscape even in 2011) speaks about the spinoff called SUSE, which is basically partly funded by Microsoft now (to help put Microsoft tax on GNU/Linux servers). Attachmate is also the 'owner' of early UNIX copyrights, according to this latest report which adds:
"Novell's board of directors adopted a resolution approving the sale, which specifically mentioned the copyrights were to be retained by Novell," the judges said in the opinion.

This was the second time the appeals court ruled on this case. In the first appeal it reversed a lower-court ruling in Novell's favor and sent the case back. After a two-week trial, the jury ruled Novell owned the copyrights. SCO appealed.

A spokeswoman for Linden, Utah-based SCO, Chantell Ferrin, didn't immediately reply to messages seeking comment.
There is also a derailed analysis behind an apparent paywall at Lexology. We are still not sure what Attachmate will do with these copyrights. It is not as though the company has any commitment to Free software or to UNIX. Given the amount of time and money Novell has invested in this case, it is rather unlikely that UNIX will just be left there to rot and bring no revenue to Attachmate, even if through a sale. Unlike Novell, Attachmate has no need to keep up appearance and keep UNIX away from enemies of Linux. Will these be sold to IBM maybe? Or perhaps to some foe of Red Hat? This is a question that has generally bothered us since 2007 and we wrote about it many times before. We must pay attention to Attachmate's actions and statements. █
Permalink
Send this to a friend