11.28.11
Gemini version available ♊︎
"You want to infiltrate those. Again, there's two categories. There's those that are controlled by vendors; like MSJ; we control that. And there's those that are independent. [...] So that's how you use journals that we control. The ones that third parties control, like the WinTech Journal, you want to infiltrate."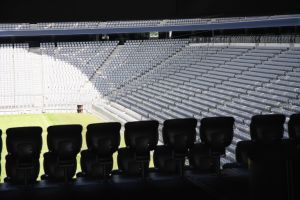 Summary: How Microsoft infiltrates its rivals and a new example from Yahoo! and others
"INTEL INSIDE" was a famous slogan a few computer generations ago. "Windows inside" was just assumed because Microsoft signed dubious deals that later had Microsoft sued. But what happens when Microsoft — not Windows — embeds itself in other companies?
Ryan, citing and quoting this report, says that "Microsoft has to partner with vulture funds to stay under the antitrust radar, but it controls the vultures it "partners" with"
"DOJ," he jokes, would say something along the lines of: "Oh, you're back with sockpuppets? Alright then!"
This is about Microsoft's malicious hijack of Yahoo, which saw former Microsoft executives being put in charge (e.g. the CTO) after the antagonists got chased away. According to this, Microsoft seeks the same type of secrecy is it needs for patent extortion in order to do its possibly illegal activities (or antitrust violations). To quote:
The two giants are rumoured to have signed a deal, allowing Microsoft to look into the state of Yahoo's business.
Appalling. How is that allowed when both are public companies? Just look what happened to Nokia and its shareholders.
A few years ago we saw Microsoft sockpuppets spreading AGPL and GPLv3 FUD. It was all just a PR campaign as we demonstrated at the time. "The source code and instructions for installation are available for download on Github under a GNU AGPL license," says this new example of AGPL adoption and there are many more. The GPL has been constant attack by Microsoft front groups and friends, even though it was embraced by many. The third version of the licence was another excuse or a back door for Microsoft FUD. Microsoft even had its former marketing manager create a company that now commands information on GPLv3 adoption. We are talking about Black Duck.
Other companies with Microsoft roots are Likewise, which does something similar to the stuff described in this new release from Centrify. They spread the Microsoft APIs. It is important to stay aware of the elusive presence of Microsoft inside its opposition's territories. Failing to do so would lead to erosion of elements like the FSF and other Microsoft resistors. █
Permalink
Send this to a friend