02.01.12
Gemini version available ♊︎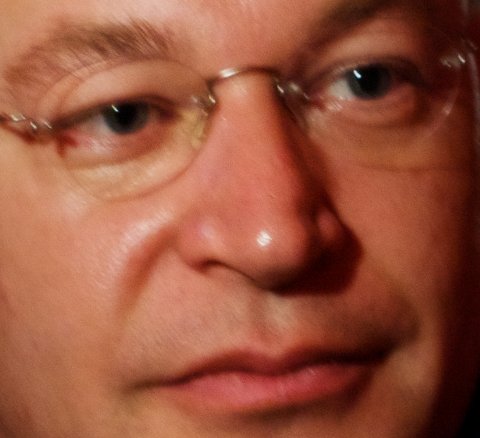 Photo by Luca Sartoni
Summary: The cost of Nokia's virtual handover to Microsoft and the failure to do anything except feed Android enemies
WHEN ELOP left Microsoft we predicted that he would be trouble and when he signed a deal with Microsoft we said it would be about patents. We were right. It was the same with Novell, which had its patents end up in Microsoft's belt. Here are the posts we wrote about CPTN before Nokia signed a deal with Microsoft:
According to this one report among many, Nokia is doomed (more layoffs of course) because Windows doesn't sell:
When Microsoft launched Windows Phone a year ago, Microsoft proudly told the world that they shipped 2 million Windows Phone smartphones by HTC, Samsung and others. They soon were spooked, however, when the sales dwindled and dried up and stopped giving the sales breakdown. By the Spring, Microsoft insisted all Windows Mobile smartphones be counted together with Windows Phone – even as these two platforms are incompatible. And still the sales of 'the third ecosystem' kept falling, down to about 500,000 units by Q3. And early numbers from Q4 from Microsoft's best market, the USA, reveal that even more than a year after its launch, Windows Phone sales are still severely lagging its older and obsolete cousin, achieving only 1.4% or about 520,000 units. Windows Mobile meanwhile refuses to die, and in the USA achieved 2.4% market share of new sales according to Nielsen or about 890,000 unit sales.

Thus if you remember seeing a 'Microsoft' market share in smartphones somewhere near 2% for Q3, that includes the better-selling Windows Mobile, and the newer and supposedly better so-called 'third ecosystem; Windows Phone has far less than 1% market share globally.
We now need to keep track of where Nokia's patents are going. Nokia has a big mountain of patents and it is feeding trolls with Microsoft's guidance (MOSAID for example, but we will write about it separately). In order to sign the deal with Nokia Microsoft reportedly paid just a quarter of a billion dollars, which is ridiculous. It's nothing like the rumoured billions. Nokia's filings reveal that Elop merely passes the keys of Nokia to Steve Ballmer and the company that Elop himself was still a top shareholder of. He should have been sued, maybe even jailed, but the law doesn't work this way; it sympathises with white-collar crime like collusion, bribes, and obstruction of justice. But that just leads to a different sort of debates that would suit another type of Web site. █
Permalink
Send this to a friend