02.01.12
Gemini version available ♊︎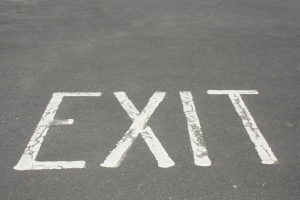 Summary: The Microsoft-funded SUSE will no longer pay Greg K-H's wage, the Linux Foundation will
THE BEST known SUSE developer is arguably Greg Kroah-Hartman. He is dissociating himself from Novell/Attachmate/SUSE starting just about now. He won't be indirectly funded by Microsoft anymore.
What exactly is happening then?
Instead, he will be funded by Linux backers like IBM and Red Hat. To quote a Microsoft booster:
Greg Kroah-Hartman, maintainer of the Linux kernel's stable branch and the Linux driver project, is leaving his position with SUSE to join the Linux Foundation in a full-time fellowship role. Kroah-Hartman will now have more time to oversee kernel development and work with the Linux community, while leaving aside the responsibility of working for a vendor. (The SUSE Linux project was owned by Novell, and now Attachmate.)

"There were no direct conflicts working for SUSE, as the people there understand how important the individual developer, and their voice, is in the Linux community," Kroah-Hartman told Ars this week in an e-mail interview. "But, working in a vendor-neutral environment like the Linux Foundation allows me to spend a larger amount of time interacting with other companies and vendors, as well as helping Linux out in environments that were not necessarily the focus of my previous employer."
He was one of the main people behind OpenSUSE's creation. This distribution lost its way. All they have to talk about now is wallpapers:
On a related note, Silva also divulged the wallpaper for openSUSE 12.2. Very much in character of most openSUSE default backgrounds, it's an attractive, tasteful, and professional choice. Marcus Moeller's ""Lightray" earned the honor by receiving the most votes in a recent opinion poll.
When OpenSUSE runs polls there are hardly any participants. SUSE will most likely be forgotten in several years. Many of its key developers have already moved on (we covered the departures of selected few). Now they lose the association with Greg Kroah-Hartman — one that they used to take pride in. █
Permalink
Send this to a friend