02.15.12
Gemini version available ♊︎
Experimentation with poor kids is not a novel concept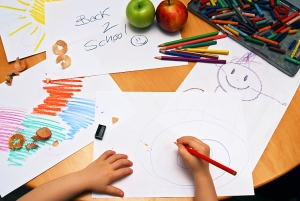 Summary: A new report about the reality of large-scale clinical trials being painted "charity" (patent charges)
THE Gates Foundation uses clever PR campaigns to provide companies it invests in (and which make up the foundation's management) with free clinical trials. We covered this subject here several times before and also provided examples. This is not an hypothesis or a theory; it's a fact. According to this pointer we got about a new article, Bill Gates continues to use African babies as guinea pigs:
So the Gates Foundation is giving Big Bucks ($400 million and counting) to Big Drugs/GSK to develop a vaccine against Africa's number one killer, malaria.

The new not-for-profit malaria vaccine is "virtually entirely ineffective" without another medicine, whose patent is owned by GSK, resulting in $billions of African blood money filling the coffers of Big Drugs, once again.

Never mind Big Drugs/GSK had its reps at the Gate$ Foundation and Big Buck$ in the form of tax deductible grants are being shelled out by the Gate$ Foundation to Big Drugs/GSK.

And never mind that billions of desperately needed African foreign currency reserves will be spent on this new malaria vaccine. The really nasty thing about all this is the fact that, once again, Big Drugs tests new drugs on African babies before any such permission is granted to do so on American babies.

And all the while one African country, Eritrea, has reduced malaria mortality by 80% over the last decade, a fact unknown to the supposedly altruistic, or more aptly, incestuous, vaccine industry.
It is appalling stuff like this which compels us to continue tracking Gates and his new monopolies. The experiments above help the drug companies profit from rich people (the real target market) and the fake 'donations' from Gates are rarely real donations; it's just patent licences intended to kickstart sales and pressure politicians to pass taxpayers' money to the pharmaceutical cartel. We provided examples over the years. Regarding Monsanto, wrote to us a reader just minutes ago, "[t]here was just a short bit on TV about how a number of people have moved from Monsanto directly in to the Gates Foundation. I've looked around online but can't find anything."
We wrote about this at the time. Remember that GSK (which is mentioned above) had the highest position at the Gates Foundation's "health" efforts. The foundation helps companies paint their sinister agenda as "philanthropy" and Gates is their front man (who shares profits with them as an investor). █
Permalink
Send this to a friend