02.27.12
Gemini version available ♊︎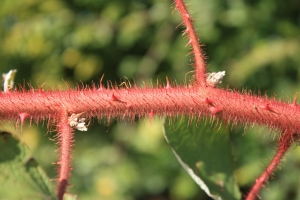 Summary: The United States is still being paid almost nothing by Microsoft, which used government connections to avoid tax
THE FOLLOWING new post brings back memories of an old campaign which we have written about for years — one that a former Microsoft employee ran in an attempt to do justice and force Microsoft to pay billions. Here is the latest:
Following up on our post asking Microsoft to disclose its Washington State royalty tax payments from 1998 – 2010 to back up its claims of innocence, I've written an open letter to Senior Vice President and General Counsel Brad Smith. If Microsoft thinks this blog is spreading misinformation about its Nevada tax dodging, it just needs to disclose the amount of royalty tax it paid in the years 1998 – 2010.
Here is Microsoft's non-response: "In response to our letter to Brad Smith, Microsoft PR sent me an email in which they refuse to release the royalty tax data that could vouge for their contention that they did not use their Nevada office to avoid paying more than $1.33 billion in taxes, interest and penalties between 1998 – 2010."
Finally, here is a reminder of political corruption (crony capitalism) that enabled it:
As the Washington State legislature worked to close a record $2.8 billion deficit in April 2010, chair of the finance committee Rep. Ross Hunter slipped language into the final budget bill that granted amnesty to Microsoft on more than $1.25 billion in unpaid taxes, interest and penalties, savings the company had amassed by recording its licensing revenue in a small Nevada office since 1997. Hunter's bill also changed how the state's royalty tax is calculated, saving the company $91 million more annually. Prior to his public service in the legislature, Hunter spent 17 years as a Microsoft executive.

To balance the budget (and pay for Microsoft's tax breaks), the Legislature cut $120 million from K-12 education and $73 million from university budgets. After signing the bill, Governor Gregoire praised Microsoft for contributing $25 million over five years to a scholarship program that largely funds graduates in technical programs that the company can hire.
This is an example of "legalised crime" — something that would be a crime had the criminal not held positions in government. █
Permalink
Send this to a friend