05.21.12
Gemini version available ♊︎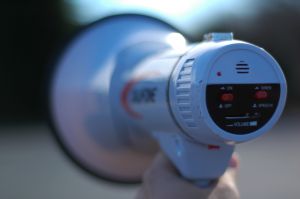 Summary: Covering what's right/correct — not what's wrong/incorrect — about the Microsoft case against Motorola/Android
THE patent assault launched by Microsoft against Android is a really big deal. One of the fastest-growing platforms (ever!) is coming under constant extortion from an ageing monopolist. Need we stand aside helplessly while this is happening?
Apple's continued patent hoard aside for a moment (Apple does malicious things too), Microsoft the acquirer/developer-turned-troll is hoardingpatents on tablets and software. Microsoft is trying to take Android apps (with a patent) while attacking Android, taxing it, and removing features from the platform (see this disturbing article. We'll keep this post concise by citing, not quoting or rewriting).
"Both Apple and Microsoft like to pretend to be the victims, even when it's Apple which is the litigator and Microsoft is the aggressor (or interchangeably so)."Microsoft seeks a restraining order in the patent case against Motorola, which will soon be part of Google (at least the relevant division). The response to Microsoft's aggression can be seen as Google fighting against Microsoft's extortion against Android as a whole (granted, resistance to aggression is not aggression). Some recent articles say that it's only a matter of time before all green lights are shown for Google to indeed occupy Motorola's seat in this court case and in the process there might be offloading. As Microsoft essentially bribed B&N to stop fighting for justice this case is very important and Microsoft goes to great lengths to dodge a loss, pretending it (Microsoft) is the victim in all this storm that it, itself, started. Both Apple and Microsoft like to pretend to be the victims, even when it's Apple which is the litigator and Microsoft is the aggressor (or interchangeably so).
Sometimes Microsoft gets its way by removing deterrence like an embargo (after action in Germany, such as this or even this), but amid this legal fight we also find disinformation. Here is one failed embargo attempt, hardly at all reported while in the US we find that: "In a Seattle court hearing Monday, attorneys for both companies disclosed talks occurred shortly after Microsoft filed a lawsuit in October 2010 alleging that Motorola was unfairly charging the software company to use its video-streaming and WiFi technology. The talks may have continued as recently as February, according to statements in court and filings."
Notice what Microsoft is doing here. While trying to extort Motorola it ensures it has some sob story, pretending to be on the defensive side (the Microsoft PR machine amplifies this to gain sympathy). As a matter of strategy, Microsoft also moves software distribution to the Netherlands, dodging a platform which is more likely to serve justice for Android:
What makes Germany hub of tech patent battles

Is Germany's system of litigating disputes over patents bad for business? Microsoft's decision to move its European logistics and distribution headquarters to the Netherlands from Germany has generated a debate over patent law here, where it is easy to block the sale of a rival's product even before an infringement claim is verified.
Recently, an ITC ruling against Motorola was made publicly known and as Microsoft loves to use lobbyists such as Microsoft Florian we were showered with flagrant misdirections. The boosters are using Slashdot for their deception and one Microsoft booster wrote a deceiving article, ensuring it gets promoted in Slashdot (after being submitted by the booster himself), under a similarly misleading headline and description. Passive Slashdot followers further amplified it in other sites, perhaps not realising that they got bamboozled somewhat.
As one reader told us, "Groklaw didn't seem to pick up this one. Slashdot tries to spin it as pro-M$ but the following comment has some good points: http://yro.slashdot.org/comments.pl?sid=2860233&cid=40048505."
Microsoft boosters keep seeding the press with Android-hostile coverage and even in the Apple vs. HTC case we see spinners making an appearance (without disclosure):
Apple v. Google Case May End Patent Gold Rush

Since the Supreme Court refused to narrow patents on software and business methods two years ago, there has been a patent market boom.
Watch Microsoft lobbyists interjecting themselves into articles. From CNET:
At least, that's according to the U.S. District Court of Delaware, which ordered the two companies to discuss a potential settlement. The talks would be moderated by Judge Sherry Fallon, Foss Patents reported today.
This is why Microsoft will continue to use lobbyists. It gets to distort press coverage, so trial by press is subjected to deception by people like Microsoft Florian as a source, briefed by paying clients like Microsoft and given instructions, then proceeding to 'spamming' journalists (spam by proxy). Well, another longtime Microsoft booster is relaying Microsoft propaganda for phones as though CNET is just becoming a Microsoft platform for whatever agent to pin ads/press releases onto. Bloomberg covered this better.
The bottom line is, the Motorola-Microsoft case is an important one for the freedom of Android and Microsoft keeps using lobbyists and boosters to misinform the public about it, having recently paid B&N to also stop exposing Microsoft abuses. This is a serious problem which should worry everyone. For development, I consider buying ANDROID+TABLET.htm">this tablet later in the week because it seems like Motorola is the main company with enough of a nerve/guts to stand up to Microsoft and keep Android free. Being careless about what Microsoft is doing is the path to disaster. █
'The only thing necessary for the triumph [of evil] is for good men to do nothing.'
Permalink
Send this to a friend