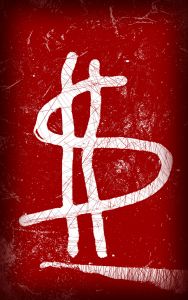 Summary: News updates about Android/Google defence in the face of aggression and market distortion from Microsoft and from Oracle
THE wide range of bribe types includes gentle bribe [1, 2, 3, 4] and lobbying.
Not every bribe is being referred to as such; this is the art of buying influence short of classical bribery. Sometimes it is being painted with the "just politics" or "just business" brush.
"Sometimes it is being painted with the "just politics" or "just business" brush."We recently alluded to the Barnes & Noble deal, about which Jay Lyman writes: "with the deal in place, Barnes & Noble is no longer putting pressure on Microsoft to explain exactly where it asserted IP rights over Android."

This is a trick that Microsoft pulled before. It's like buying terror, paying the reluctant victim some money to stop fighting against extortion and thus paving the way to more of it. As the same source put it, "Microsoft has bought a share of Barnes & Noble's Nook e-reader business."

Nice way to pass a bribe -- "buying a share". Barnes & Noble was important in this battle for Android freedom (gratis) and Microsoft has just neutralised it. It may make "business sense" for both sides to make such a transaction, but it's akin to a bribe that helps Microsoft further distort the market.

As SJVN put it:


So, did Microsoft do the deal just because they realized that if their anti-Android patents would be ruled to be FUD? No, but it did have a heck of a lot to do with it. As Alison Frankel, senior writer at The American Lawyer, commented, "Microsoft paid B&N, the patent defendant, a sum of money that exceeded the marketplace value of its investment. How often does a patent plaintiff pay the defendant in a settlement? Especially when that defendant is on the ropes and urgently searching for a strategic investor?"

I know the answer to that one: Never.
Yes, but it's a bribe. The "b" word oughtn't be a taboo.
On another front,
APIs in Android
are leading to copyright madness. "Irrespective of my opinion on the subject," writes one analyst, "what will the impact be should APIs prove copyrightable? It is likely to be extensive, cascading and a lesson in unintended consequences. Even parties with no intention of asserting their intellectual property rights concerning APIs – think authors of permissively licensed programming languages, as one example – will presumably be required to commit to non-enforcement, contractually. And obviously those parties wishing to realize another revenue stream, limit competition or both will ramp up legal actions around unlicensed usage of the APIs in question. It's difficult to fully predict the downstream effects, but given the accelerating servicification of the world, a decision in favor of copyrightable APIs is likely to be at least as damaging as the patent system is today."
Here is
what Simon Phipps wrote
while the Microsoft boosters used it against Android. Joe Mullin
said that headaches loom
, whereas the FSF
issued this statement
and Steven J. Vaughan-Nichols
mocked
the case, calling it a "Dead lawsuit walking"
:
Oracle's case is as dead now as when it began. Like SCO with its insane attacks against IBM and Linux, Oracle doesn't have a leg to stand on in its Google litigation.
Later on SJVN
remarked on this whole copyright nonsense
and the
Against Monopoly
Web site
used it to show how outdated copyright law is becoming
. To quote:
The courts continue to get to make copyright and patent law. The latest involves Oracle which is suing Google over Oracle's Application Programming Interface (API) as well as other lesser elements.
It has become more apparent that copyrights law -- not just patent law -- is an impediment to software freedom and programming in general. Tech dinosaurs use those antiquated laws to hold back progress.
⬆