06.29.12
Gemini version available ♊︎
Apple disallows Android imports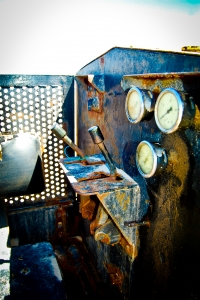 Summary: The litigation war of Steve Jobs leads to embargo of Linux-powered tablets and Paul Allen continues patent-trolling
WHEN Apple had its patent assault on Motorola (Android) thrown to the bin a Microsoft booster called it "patent sanity" and Christine Hall called it "Good News On the Patent Front". The latest news, however, suggests that a US judge let Apple proceed with its outrageous embargo attempts. To quote:
The US patent and legal system is screwed, no doubts about it. There is good news and bad news. The bad news first, Judge Lucy Koh has granted Cupertino's request to stop the sales of the Galaxy Tab 10.1 in the US. According to the order details, Judge ordered the injunction on the grounds of design patents.
What on Earth is a "design patent"?
Remember that Apple faked 'evidence' in an attempt to stop sale of those devices; not surprising for a company with sheer disregard for the truth and no integrity at all (better to boycott it).
Incidentally, Microsoft's co-founder, who sued over Android, is still going. As Groklaw summarises it:
The Court has lifted the stay in the case of Interval Licensing against AOL, Apple, eBay, Facebook, Google, Netflix, Office Depot, OfficeMax, Staples, Yahoo, and YouTube. (269 [PDF; Text]) Acknowledging that the U.S. Patent and Trademark Office has already affirmed all of the asserted claims of the '652 patent and is all but certain to do so also with respect to the '314 patent, the Court says it is time to move this case along.

For all of those who have enjoyed the outcome in the Oracle v. Google case, expect this one to be far different. In the Oracle case the Court narrowed the number of claims that Oracle was allowed to assert and Google was able to persuade the USPTO that a number of the remaining asserted claims were invalid. That is not going to be the case here. Interval Licensing has been far more selective in deciding what to assert and has reason to be confident that, at a minimum, an invalidity defense will not work. Interval has also been far more specific in the Interval complaint than Oracle ever was in the Oracle complaint as to the basis for the infringement assertions.

It is also a bit hard to take a shot at Interval as being a troll. While many (most?) of us don't care for so-called software patents, Interval did not acquire these patents. The patents all come from individuals who were employed by Interval at the time of invention.

Since an invalidity defense is unlikely to be successful, the parties here are going to have to establish that they did not infringe these patents. That is not an impossible task, but given the care that Interval has taken in deciding which patents to assert, the task will be formidable.
The patent mess is far from gone and the loser is everyone but very few. Developers are not the only ones affected by it; the public at large suffers without realising it. Over the weekend I will upload a lot of my code which is most likely infringing on some software patents, but it's impossible to know how many and which ones. The patent system is a clearly farce when even one-man projects can infringe on many patents, using a keyboard and a mind, or even pen and paper (business methods). Products are actually being blocked, not just taxed, simply because different people have similar ideas. █
Permalink
Send this to a friend