07.15.12
Gemini version available ♊︎
Monopoly (uniformity) versus openness and diversity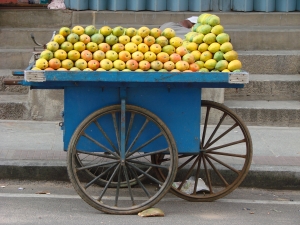 Summary: A mixed roundup of news and analysis affecting the growth of Linux
THE REALITY of "patent wars", as a Microsoft-friendly site put it (especially in smartphones), is being realised by more and more people. "An infographic showing who is suing whom and who is selling patents to whom shows that patents are indeed a source of much friction and the only likely winners are the lawyers." This is the description of this recent article which helps illustrate just how harmful patents have been, unless we take into account a patent lawyers' perspective. In this post we'll present some news with evidence-based material that can help support an appeal to authorities.
Over at Groklaw, the biggest lawsuit against Android is being covered only to say that: "The judge in the Oracle v. Google litigation has denied Oracle's risible renewed motion for judgment as a matter of law under Rule 50(b), one day after Oracle filed its reply to Google's opposition to it. No ruling in Oracle's favor, therefore, will be forthcoming, and no new trial. Also, no hearing on the 26th. The judge didn't need to hear them jabber on about all this in person, at further expense to both sides, before making his decision."
"The judge in the Oracle v. Google litigation has denied Oracle's risible renewed motion for judgment …"
–GroklawRecently, one writer questioned Larry Ellison's motives for filing this whole bogus lawsuit. We have always suspected that his best friend Steve Jobs played some role in this decision. To quote the writer however: "IT SEEMS that Oracle's lawsuit against Google over its use of Java in Android has fallen apart. Although the trial is still ongoing, and the judge has yet to hand down an important copyright ruling while the jury has yet to return its verdicts on patents and damages, if any – it's already apparent that Oracle is unlikely to win billions or even millions of dollars from Google, and it's possible that Oracle might lose entirely.
"This lawsuit is rather important, however, if only because it has raised the spectre that software APIs might be found subject to copyright. As many people have already noted, that would have dire consequences for interoperability and software freedom throughout the IT industry. It would put into play programming languages, the interfaces of software stacks and potentially even the internet itself.
"All kinds of APIs could suddenly become targets for the extraction of licensing fees and endless litigation. That could effectively destroy the entire software industry and stifle innovation for years, creating a terrible dystopia.
"While that depressing vision might not in fact develop if APIs are deemed copyrightable – and it seems unlikely that Judge Alsup will rule that they are, given that US copyright law has always considered them functional elements and not creative expression that's deserving of copyright protection – that's what Oracle has argued for in its lawsuit against Google."
Oracle's case is weak and meanwhile the main party benefiting from it is Apple. After the lawsuit against Google some said that software patents as a whole were discredited.
More recently, the judge in another case against Android explicitly questioned software patents (well done, Mr. Posner), noting in an actual column (rare for a judge) that "there are too many patents in America (that is his headline, see a printer-friendly version for future reference). "Recently," says the judge, "while sitting as a trial judge, I dismissed a case in which Apple and Motorola had sued each other for alleged infringement of patents for components of smartphones. My decision undoubtedly will be appealed, and since the case is not yet over with it would be inappropriate for me to comment publicly on it.
"But what I am free to discuss are the general problems posed by the structure and administration of our current patent laws, a system that warrants reconsideration by our public officials.*
"U.S. patent law confers a monopoly (in the sense of a right to exclude competitors), generally for 20 years, on an invention that is patented, provided the patent is valid — that is, that it is genuinely novel, useful, and not obvious. Patents are granted by the Patent and Trademark Office and are presumed valid. But their validity can be challenged in court, normally by way of defense by a company sued by a patentee for patent infringement.
"With some exceptions, U.S. patent law does not discriminate among types of inventions or particular industries. This is, or should be, the most controversial feature of that law. The reason is that the need for patent protection in order to provide incentives for innovation varies greatly across industries."
Over at Groklaw, another valuable reference was provided for the new work from Boston. To quote: "Jim Bessen and Mike Meurer have published their latest paper examining the impact of "patent trolls" (they politely refer to them as Non-Producing Entities or NPEs) on our national economy. Entitled The Direct Costs From NPE Disputes [PDF], the paper examines the direct costs of patent assertions by NPEs against operating companies, i.e., companies that actually make things to earn their revenues. More on the Bessen/Meurer paper in a bit.
"In the meantime, Prof. Colleen Chien of the Santa Clara University School of Law is conducting a survey on the economic impacts of patent litigation on the economy, and she could use your help. Prof. Chien is particularly interested in survey responses from start-ups and small companies. Respondents need not be patent holders or in the technology business. If you know of anyone who could provide a useful response, please encourage them to participate.
"Now, back to the Bessen/Meurer paper. Here are some of the highlights:
* The number of defendants in NPE patent suits doubled from 2009 (approximately 2,700) to 2011 (more than 5,800).
* Direct costs of patent assertions by NPEs are cost our national economy more than $29 billion dollars a year, and that tab also doubled from 2009 to 2011.
* Much of the burden of this NPE litigation falls on small and medium-sized companies. 82% of the defendants, accounting for 50% of the defenses, had median revenues of less than $12 million a year.
* They find little evidence to support the contention that NPEs promote invention. [Why am I not surprised?!]"
"They find little evidence to support the contention that NPEs promote invention."
–GroklawSo now we have both judges (lawyers) and scholarly people (academics) telling us that the system is broken. In order to ensure this does not spread to Europe, please, our dear European readers, consider writing to politicians whom we named.
A month and a half ago we saw Kelora losing a patent for it being "obvious", leading to the question, are "Software Patents In Danger?". To quote: "As software patent litigation ramped up over the past few years, software patents have come under the microscope within the technical community. Many investors and technologists believe that software patents should be abolished all together, while others take the less extreme position that many software patents are obvious over known prior art ("prior art" being earlier publications that show a patent is obvious or not new). Courts are increasingly cognizant of these criticisms.
"Though it is unlikely that software patents are going away any time soon, as the recent summary judgment in eBay v PartsRiver (PartsRiver is now known as Kelora) demonstrates, courts are beginning to do a more thorough job of applying the obviousness standard to software patents."
Right now we must work to squash software patents while at the same time ensuring we can compartmentalise and contain this virus, simply by preventing our politicians from being bamboozled. The evidence is overwhelmingly on our side. We need the voices though. As we'll show in a later post, Microsoft lobbyists are paid to speak about patents on 'our behalf', at our expense, resulting in great disparity (or distortion) between public policy and public opinion. █
Permalink
Send this to a friend